PETROL STEEL is a one of the top design and development enterprise of Ultra High Purity Pharmaceutical Diaphragm Valves in the world.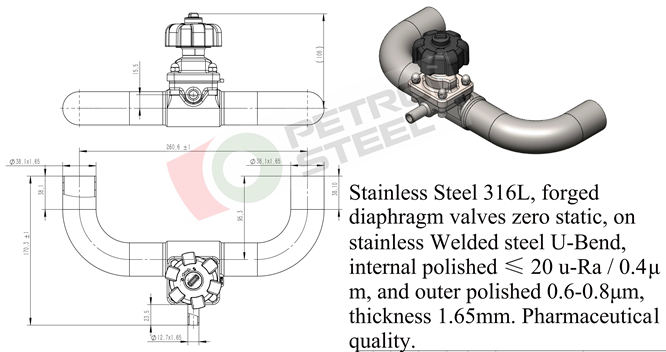 Sizes, 1/4" to 6"
Stock Specifications: 1/4", 3/8", 1/2", 3/4", 1", 1-½", 2", 2-½", 3", 4",6".
SFV4,SFV5, SFV6, SFV1 ,SFV2 According to ASME BPE.
Working: Standard Manual Bonnet, O-Ring Sealed Manual Bonnet,Pneumatic, Submersible Bonnet Assembly.
Diaphragm Materials: EPDM, PTFE, Silicone, Ultraz®, Viton® Cert, FDA- USP Class VI, etc.
Base Materials: 316L ASME BPE, Hastelloy, AL6XN.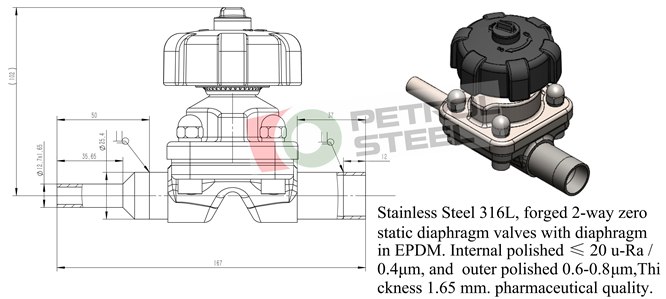 BPE is short for Bioprocessing Pharmaceutical Equipment. PETROL STEEL CO., LTD is a professional supplier of Bioprocessing Pharmaceutical Equipment.
High Purity Sanitary TU valves, Static Tee Valves, Casting Forging Zero Static Diaphragm Valves, with stainless seamless steel U-Bend, all materials are AISI/ASTM A312 TP316L, internal polished 20 u-Ra / 0.4μm, and outer polished 0.6-0.8μm, thickness 1.65 mm, Diaphgrm in EPDM and PTFE, ASME BPE A270 pharmaceutical quality.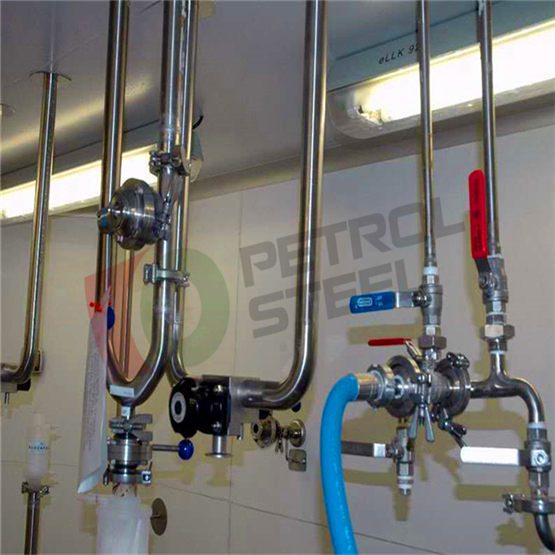 Sterile Diaphragm Valves, Biopharmaceutical Ultrapure Tubes ASME BPE, 3/4" Biopharma Valves, 3A Hygienic Valves, Bioprocessing Valves, and Mannual diaphragm Valves with welding clamp ends, Fusion Valves, Tank Outlet Valves, Actuation Valves, Pneumatic Diaphragm Valves, Ball Valves, Check Valves, Cut-Off Reversal Valves, Anti-Mix Valves, Flow Regulating Valves, Sampling Valves,Electropolished Stainless Steel Valves, Hygienic Valves, Sanitary Butterfly Valves, Customized Biotech Valves, etc.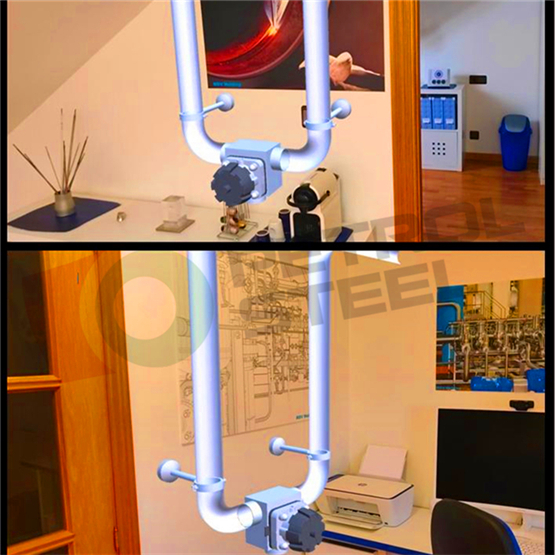 Headquarter: A-4F, Vantone Center, A6, Chaowai St., Chaoyang Dist., Beijing, China.
Tel/Fax: +86 10 8599 9168
Whatsapp/Wechat: 0086 159 0035 7871
Email: sales@petrolsteel.com, jackywinn@foxmail.com
The reference link:
https://www.petrolsteel.com/Semiconductor-Pressure-Reducer-p.html

https://www.petrolsteel.com/Corrugated-Stainless-Steel-Tubing-ASME-BPE-A270-p.html