PETROL STEEL CO., LTD is a professional supplier of PESCO EDM Molybdenum Wires.
PESCO EDM Molybdenum Wires is a common molybdenum product. If classified by material, it can be divided into pure, high temperature, sprayed, and wire-cut molybdenum wire. Different classifications also create different characteristics and use.
Φ0.06-Φ0.30mm, -2 to +2μm.
PESCO EDM Molybdenum Wires are a silver-white metal with a high melting point and do not react with air at room temperature. Because molybdenum has the advantages of high strength, high melting point, corrosion resistance, and wear resistance, it is widely used in steel, petroleum, chemical, electrical and electronic technology, medicine, and agriculture.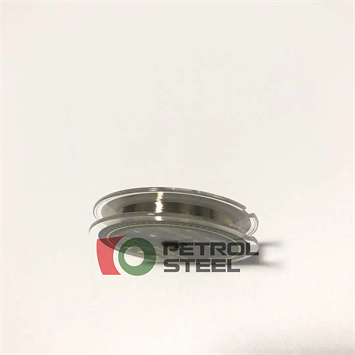 The purity of pure molybdenum wire is very high, and its surface is dark gray. After alkaline washing, the surface is white. It has good electrical conductivity, so it is often used as part of a light bulb. For example, it can be used to make filament holders made of tungsten, lead wires for halogen bulbs, and electrodes for gas discharge lamps and tubes.
This type of wire is also used in aircraft windshields, where it acts as a heating element to provide defrosting; it is also used in the manufacture of electronic tubes and power pipe networks.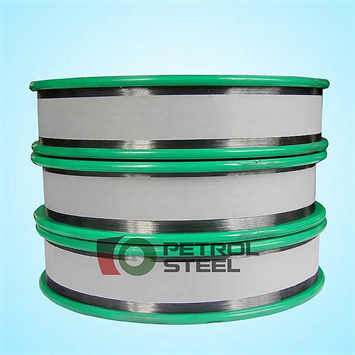 High-temperature molybdenum wire is added with lanthanide rare earth elements on the basis of pure PESCO EDM Molybdenum Wires. This molybdenum-based alloy is preferred over pure molybdenum because of its higher recrystallization temperature, higher strength, and better ductility after exposure to high temperatures. Additionally, after being heated above its recrystallization temperature and processed, the alloy develops an interlocking grain structure that helps resist sag and is structurally stable.
Therefore, it is often used in high-temperature structural materials such as printed pins, nuts and screws, halogen lamp holders, high-temperature furnace heating elements, and lead wire for quartz and high-temperature ceramic materials.
Sprayed PPESCO EDM Molybdenum Wires are mainly used for wear-resistant auto parts, such as piston rings, gearbox synchronization parts, gear selector forks, etc. The formation of a thin coating on the wear surface can give vehicles and parts subject to high mechanical loads excellent lubricity and wear resistance.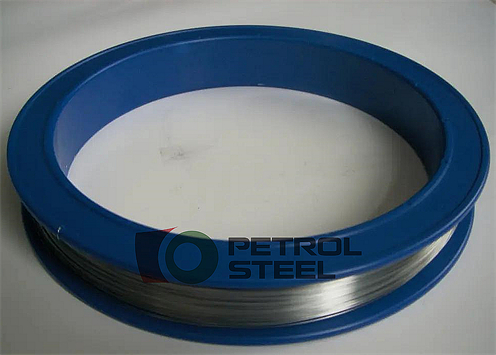 When PESCO EDM Molybdenum Wires are used for wire cutting, they can cut almost all conductive materials, including metals such as steel, aluminum, brass, titanium, and other types of alloys superalloys.
PESCO Molybdenum wire mainly refers to a consumable made of precious metals such as molybdenum, which is continuously moved with a high-voltage electric field to cut the workpiece during wire cutting, that is, the thin metal wire that continuously moves when the wire cutting machine processes the workpiece is called electrode wire (also called electrode wire). It is called an electrode), which can perform pulse spark discharge erosion on the workpiece and cut metal forming. Molybdenum wire has many other uses.
High-quality high-temperature molybdenum raw materials are processed into filaments by advanced hot-cold drawing combined technology, which is used as an electrode for wire cutting machine tools to process workpieces.
Molybdenum wire surface state forming process: drawing, forging, polishing
1. Pure molybdenum wire GMPM. One 1 is used for winding-core wire, bracket, lead wire, heating element, molybdenum foil tape, wire cutting, auto parts spraying, etc.
2. Lanthanum molybdenum wire GMHI-M. One 2 is used for glass sealing parts around the core wire, molybdenum foil strips, furnace heating materials, high-temperature components for wire cutting, etc.
3. Yttrium molybdenum wire GMHYM. One 3 is used for brackets, lead wires, electronic tube reeds, grids, furnace heating materials, and high-temperature components.
4. Molybdenum wire GMPM for wire cutting. One 1, GMHI. M. One 2 is used for cutting various non-ferrous metals, steel, and magnetic materials. It has the characteristics of high strength, good discharge performance, high surface finish, fast cutting speed, and long service life.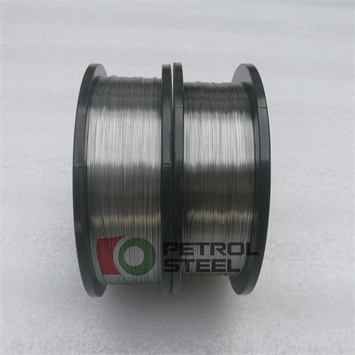 Storage Note
Store PESCO EDM Molybdenum Wires in a ventilated and cool place with low humidity, and try to control the temperature at 20°C to 25°C to avoid oxidation of the molybdenum wire;
If the molybdenum wire is placed for more than 6 months, the problem of poor verticality may occur.
The advantages of molybdenum wire:
The molybdenum wire has high precision, and the wire diameter tolerance is controlled by 0~-0.002mm;
The occurrence rate of wire breakage is low, the processing rate is high, and it is cost-effective;
Stable long-term continuous processing can be achieved.
PESCO EDM Molybdenum Wires Application
Molybdenum wire is used in profile cutting, H2 furnace, heater rod guide rod hook, mandrel, wire, lead, etc.
PECO EDM Molybdenum Wires are used in the manufacture of high-temperature-resistant equipment, such as brackets, guide rods, heating rods in furnaces, etc.
Molybdenum wire is mainly used in the high-temperature thermal field of molybdenum furnaces and tube sockets. Molybdenum wire is often used as material for heating high-temperature furnaces, heating wire mesh for stent material, etc.
For more info and price of PESCO EDM Molybdenum Wires, please contact us freely, you will have the instant feedback.
Tel/Fax: +86 10 8599 9168
Cel/Whatsapp/Wechat: +86 159 0035 7871
The reference links:
https://www.petrolsteel.com/Pure-Tungsten-Wire-p.html