PETROL STEEL CO., LTD is the professional supplier ( research, development, and export ) of Gauging Pig Propipe in the world. And we exported the Gauging Pig Propipe for more than 10 years.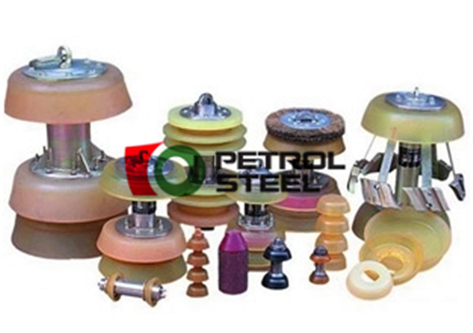 Gauging Pig, High-Pressure Gauging Pig, Displacement Pigs, Cleaning Pigs, Profile Pig, Pipeline Pigs, Transmitter Pigs, Specialty Pigs, Hole Jet Pig, Brush Cleaning Pigs, Propipe,Polyurethane Cleaning Pig Scraper,Gauge Plates, Pipeline Pig Cups, Pigging Cup, Cup Pig
1. Features of Gauging Pig:
The main body is a stainless steel shaft with 2 guide straight plates.
Comes with 4 round flat and strong high elastic polyurethane discs as cleaning and sealing parts.
In addition, it is equipped with a diameter measuring plate made of 8mm aluminum.
This caliper can run bidirectionally. If it is stuck in the pipeline during operation, it can return to operation and return to the origin, which can improve safety performance.
2. Function of the Displacement Pigs:
Water pressure test, pipeline descaling, diameter measurement, solid medium transportation and different fluid isolation.
Can be run repeatedly in the pipeline in both directions.
3. The applicable medium of the pipeline pigs:
Liquid and gas pipelines, solid medium pipelines, new pipelines.
4. The Working range of the Transmitter Pigs: ∮108mm—∮1016mm
5. Technical parameters of the Propipe:
Starting pressure: 0.3MPa,
Pressure resistance: 40MPa,
Impact resistance: 750g,
Tensile strength: 6800Psi,
Tensile strength: 62MPa,
Stretching rate: 460%,
Wear resistance: 2mm/100KM,
One operation distance: 100KM-300KM,
Working temperature: -30℃—100℃
Pass rate: 1 (D)
Theme material: 324 stainless steel
Gauging Pig (Propipe) to suit 282.7mm Pipe ID x 8mm thick aluminium plate, gauge plate = 95% of Pipe I.D 12" 2x4 Bi-Di Gauge Pig, PBG120231 With 4 nos spare Sealing Disc Standard.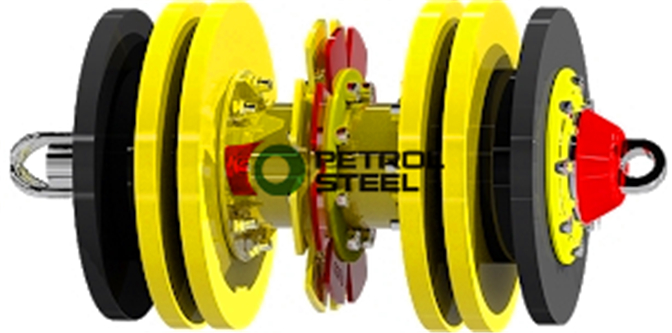 For more details of Gauging Pig Propipe, pls. feel free to contact PETROL STEEL CO., LTD.
Headquarter: A-4F, Vantone Center, A6, Chaowai St., Chaoyang Dist., Beijing, China.
Tel/Fax: +86 10 8599 9168
Whatsapp/Wechat: 0086 159 0035 7871
Email: sales@petrolsteel.com, jackywinn@foxmail.com
The reference link:
https://www.petrolsteel.com/Cavitation-Jet-Gauging-Pig-p.html