The applications of Petrol Steel Steam Trap Spirax Sarco:
Lever Ball float steam traps are extremely versatile and work efficiently on both light and heavy condensate loads. Although compact in size, their discharge capacity is high and continuous, ensuring maximum heat transfer. These traps are the best choice for draining plants with automatic temperature control.
(FT14 Size: DN15-DN500, Displacement: less than 2100kg/h).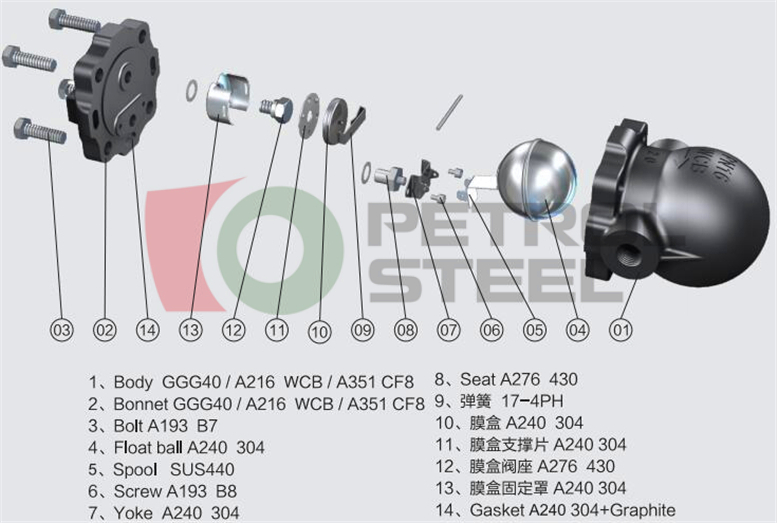 Size and pipe connections
DN15-DN25 Screwed BSP or NPT
DN15-DN25 Flanged EN 1092 PN16/PN25, ANS1150
Body/Cover GGG40/A216 WCB/A351 CF8
Stainless steel air vent assembly and seat liquid sac can be replaced online. The air vent assembly can increase the discharge of condensate extra. The stainless steel float ball is resistant to water hammer and corrosion. For Petrol Steel Steam Trap Spirax Sarco, the bonnet is designed with three drainage holes. It can open the bonnet and rotate the valve body to change flow direction. (DN15-DN500)
The valve seat is a spherical seal. The valve seat of different sizes can be matched according to the difference of pressure and temperature of the steam to meet various working conditions.
The valve flow route is designed to avoid the direct impact of steam and water hammer on the floating ball to prolong life.
Horizontal 8nnections with flow from right to left. Horizontal connections with flow from left to right. Vertical connections with flow downwards.
Standard of Petrol Steel Steam Trap Spirax Sarco
Horizontal connections with flow from right to left. Horizontal connections with flow from left to right. Vertical connections with flow downwards.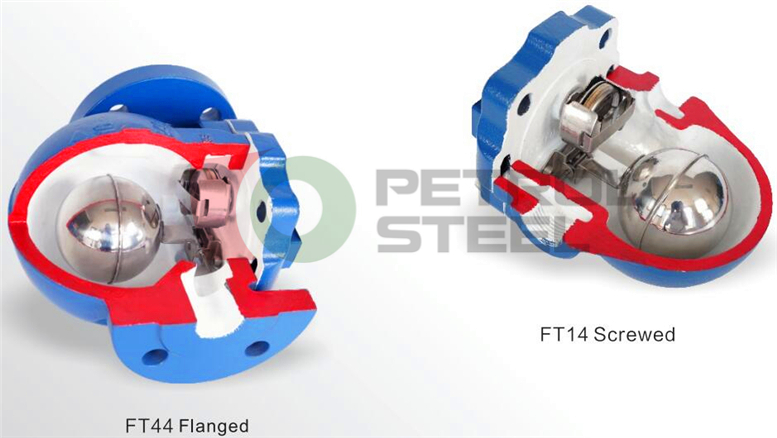 Lever steam trap
Lever ball float type steam trap biggest advantage is not affected by pressure, temperature, condensation water flow fluctuations, continuous drainage, waterline, the minimum temperature of 0 DEG C, can make the heating equipment to achieve the best efficiency; lever ball float type steam trap valve seat total in the level below, forming a water seal, no leakage of steam; the minimum working pressure 0.01Mpa, the maximum backpressure rate is less than or equal to 85%; with internal exhaust device, lever ball float type steam trap valve adopts the most advanced membrane components for automatic air discharge valve can automatically exclude non-condensable gases, very sensitive, work quality is high, service life long. The trap design has a balanced two-seat structure, can achieve a large displacement of small size, especially for large heating equipment and heat transfer station equipment, gas drainage resistance, large heating equipment of choice for steam traps.
With the use of a double valve hole, Petrol Steel Steam Trap Spirax Sarco core in the valve opening pressure is relatively reduced, resulting in large displacement. When the change of the float with the liquid level of the valve cavity on the floating lever to open or close the valve seat.Because the seat seal hole is formed below the water level, water, natural gas separation, to no leakage of steam.
Application of Thermodynamic Steam Trap
Thermodynamic steam traps combine reliability, simplicity, and efficiency of operation; with just one moving part (a hardened stainless steel disc) they give a blast discharge with clean, tight shut-off. They are able to withstand: superheat, water hammer, corrosive condensate, freezing, and vibration. The TD trap is the first choice for the removal of condensate from steam distribution systems.
Application of CS17 Screwed CS47 Flanged TB Screwed TB Flanged
Bimetallic steam traps can conserve energy by discharging sub-cooled condensate in those applications which can utilize sensible heat. They are the most robust of all the thermostatic steam traps, being able to withstand water hammers and corrosive condensate.
Application of CF11 CF41 UFS AS Screwed and Flanged Steam separator
The steam separator can separate the steam from the water droplets by means of a sharp transition of the steam flow. It provides high-dryness steam for steam equipment, improves the thermal efficiency of the equipment, and effectively prevents water hammers from happening in the pipeline.
The separated condensate will be discharged by a trap installed at the bottom of the separator.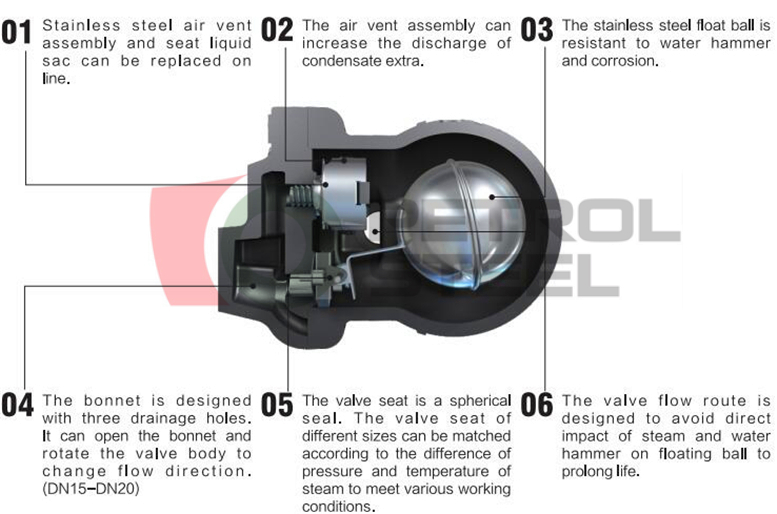 The technical points of the DIN standard Y-type filter
The high-temperature gasket can be installed on both ends of the filter to prevent impurities from leaking out.
The filter has a two-layer structure with multiple, And customers can choose different pore sizes and meshes to suitable for steam, air, condensate, and other
media.
It is very convenient to clean and maintain, only need to take out the detachable filter, and then reload it after clear up.
Application of DIN standard Y-type filter
Y-type filters are used to eliminate impurities in the media, can effectively protect valves and equipment that work normally.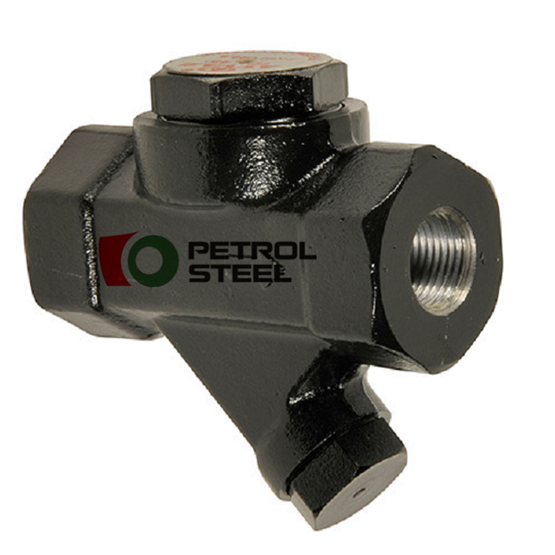 Bellow globe valve Petrol Steel Steam Trap Spirax Sarco
Double seal of bellows and U I packing; The metal barrier formed by the bellows prevents leakage. The fillers can provide a second layer of sealing after the bellows fail. It is safer, more energy-efficient, and more advantaged for environmental protection, ensuring zero leakage. Bellows seals of Petrol Steel Steam Trap Spirax Sarco: The key part of the V bellows globe valve is metal bellows, which ensures that the bellows assembly is no leakage by connecting the bonnet and stem. Various types of discs can be designed according to the requirements of working conditions. Such as throttling type, stop-check type, flat soft seal, etc. The valve body adopts German Precoated Sand Casting technology, greatly improving the smoothness of the valve body surface and performance, reducing sand holes, cracks. Therefore, the tensile strength of the casting can be increased.
Application of Bellow globe valve
Bellows globe valve is a new type of globe valve. It has a double seal design, so the sealing performance is more superior to other ordinary globe valves.