PETROL STEEL CO., LTD can supply the followings items:
composite copper sleeve, brass bronze copper bushing sleeve valves, brass comper dial, copper shafe sleeve, bronze precision guide bush, copper guide bush, bronze wear bushing,copper sheuthing, Alex sleeve CuAl, Tinbronze bushing, Pnosphor Bronze Flange,Bronze bearing Bush, Copper Turbine, copper Sheathing, Copper pad, High lead Intensity Bronze, copper gasket,copper impetler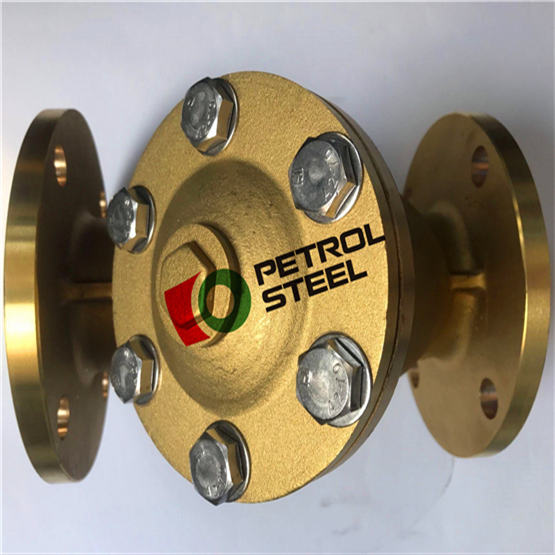 The brass bronze copper bushing sleeve valves materials are as follows:
Tin bronze A copper-based alloy with tin as the main alloying element is called tin bronze. In tin bronze used in industry, the tin content is mostly between 3% and 14%. Tin bronze with a tin content of less than 5% is suitable for cold working; tin bronze with a tin content of 5% to 7% is suitable for hot working; tin bronze with a tin content of more than 10% is suitable for casting. Tin bronze is widely used in shipbuilding, chemical industry, machinery, instrumentation, and other industries. It is mainly used to manufacture bearings, bushings, and other wear-resistant parts, springs, and other elastic components, as well as corrosion-resistant and anti-magnetic parts.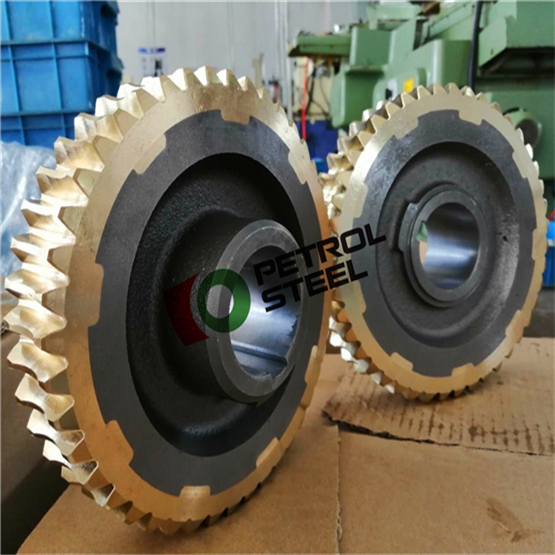 ZCuSn10Pb1
High hardness, excellent wear resistance, not easy to cause seizure, good casting performance and cutting processing performance, good corrosion resistance in the atmosphere and freshwater.
It can be used for high load (below 20Mpa) and high sliding speed (8m/s) wear-resistant parts, such as connecting rods, bushings, bearings, gears, worm gears, etc.
ZCuSn10Pb5
Corrosion-resistant, especially for dilute sulfuric acid, hydrochloric acid, and fatty acids.
Structural materials, corrosion-resistant, and acid-resistant accessories, and crusher bushings, and bearings.
ZCuPb10Sn10
Good lubrication, wear resistance, and corrosion resistance, suitable for bimetal casting materials.
Vehicle bearings, internal combustion engine bimetallic bearings with a peak load of 100Mpa, copper piston pin sleeves, friction plates, etc.
ZCuPb15Sn8
In the absence of lubricants and water-based lubricants, it has good sliding and self-lubricating properties, easy cutting, poor casting performance, and good corrosion resistance to dilute sulfuric acid.
Bearings with high surface pressure and side pressure can be used to manufacture copper cooling pipes for cold rolling mills, parts with impact resistance up to 50Mpa, bimetallic bearings for internal combustion engines, mainly used for piston pin sleeves with maximum load up to 70Mpa, and acid-resistant parts.
ZCuZn38Mn2Pb2
It has good mechanical properties and corrosion resistance, good wear resistance, good cutting performance.
General-purpose structural parts, simple castings used in ships, instruments, etc., such as sleeves, bushes, bearings, sliders, brass bronze copper bushing sleeve valves, etc.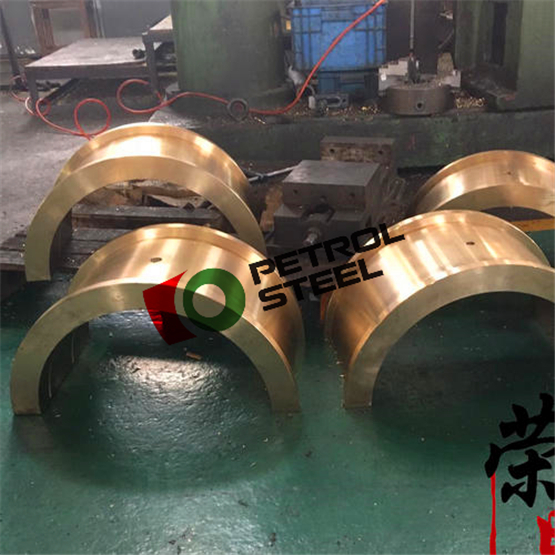 With superb production technology and consistent quality of copper alloy products, PETROL STEEL CO., LTD will continue to provide you with good products and services!
The company's main products:
1. Wear-resistant series: copper sleeve (shaft sleeve), copper bush (bearing bush), copper sliding plate, etc.
2. Mechanical transmission series: copper nut, copper worm gear, copper gear, copper pulley, etc.
3. Alloy casting series: tin bronze, aluminum bronze, lead bronze, manganese bronze, etc.
4. Environmental protection brass series: C3604, C3602, HPB59-1, HPB62-3, H62, H65, H68, H70, etc.
5. Tin bronze series:
Chinese Steel Grade: QSN4-4-4, QSN5-5-5, QSN6-6-3, QSN10-1, CUSN12
American standard C83600, C84400, C93200, C90700, etc.
EU CC491K, CC492K, CC493K, CC494K, CUSN7ZNPB, CUSN7ZN4PB7, CUSN12, RG5, RG7
6. Aluminum bronze series:
Chinese Steel Grade: QAL9-2, QAL9-4, QAL10-3-1.5, QAL10-4-4, CUAL10FE4
American Standard C61900, C63000, C95200, C95400, C95500, C95800, etc.
7. Lead bronze series: ZCUPB10SN10, ZCUPB15SN8, ZCUPB20SN5,
American Standard C93700, C93800, etc.
8. Phosphor bronze series: QSN4-0.3, QSN6.5-0.1, QSN6.5-0.4, QSN7-0.2, QSN8-0.3, etc.