PETROL STEEL CO., LTD is a leading manufacturer and stockist of LSAW Steel Pipe in China.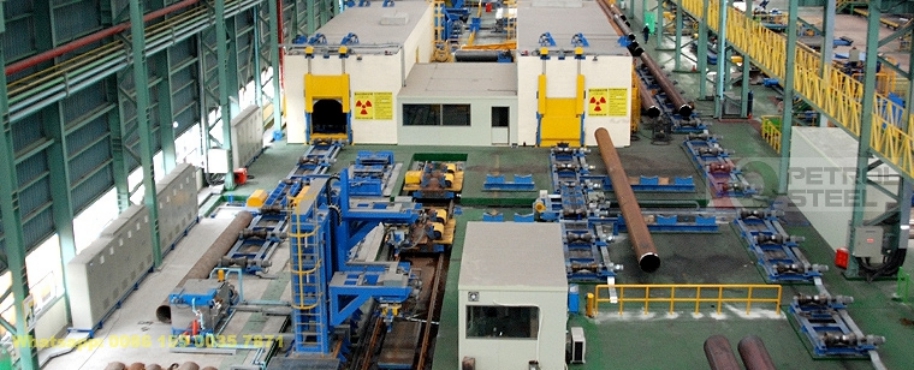 SAWL pipe is short for Longitudinal Submerged Arc Welding Pipe

The Production size range of our SAWL steel pipes
Diameter
457mm - 4,000mm
Thickness
8mm - 50mm
Length
5.8m - 18m

Production Flow Chart of LSAW pipes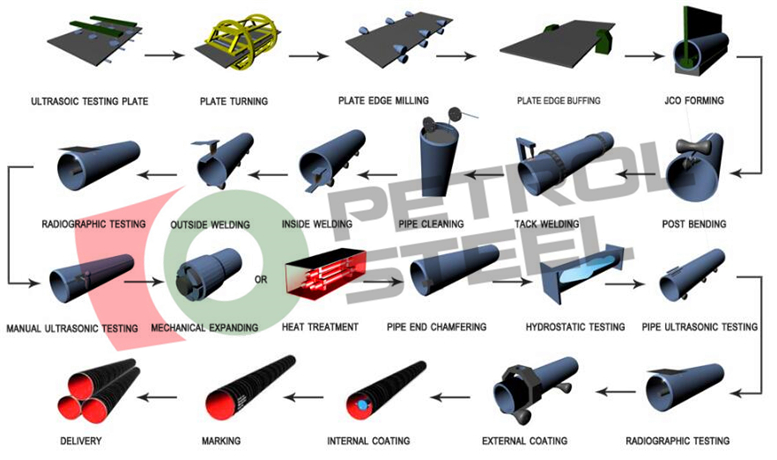 The standard of our pipes
API 5L PSL1 PSL2 SAWL pipe, ASTM A53 Gr.B SAWL pipe, ASTM A252 Gr.2 SAWL pipe
IS 3589, ISO3183, GB/T9711, GB/T3091

The technique of our SAWL steel piles
UO welding pipe, UOE steel pipe, JCO pipe, JCOE welded pipe, COE steel pipe

The main materials of our SAWL pipes
API 5L: GR B, X42, X46, X56, X60, X65, X70,X80
ASTM A252: GR.2, GR.3, ASTM-A36
ASTM A53: GR A, GR B, GR C
EN: S235, S275, S275JR, S355JRH, S355J2H
ASTM A671, A672 CL10-CL13 SAWL pipe, CA55, B65,B70,C70
The ends of our pipes
PLAIN END, SOCKET JOINT, BEVELED, CUT SQUARE, GROOVED, FLANGED, PILING SHOES, bell spigot SAWL line pipes ETC.

The surface treatment of the pipes
BARE, VARNISHED, BLACK LACQUER, BITUMEN COATING, ZINC COATING, ANTI-CORROSION COATING, 3PE, FBE, EPOXY, CEMENT MORTAR

The applications of our pipes
1. LOW-PRESSURE LIQUID DELIVERY, SUCH AS WATER, GAS, AND OIL, GASODUCTOS, OLEODUCTO, ACUEDUCTO, ALCANTARILLADO.
2. CONSTRUCTION PIPES ON OFFSHORE PLATFORM, POWER STATION, PETROCHEMISTRY & CITY CONSTRUCTION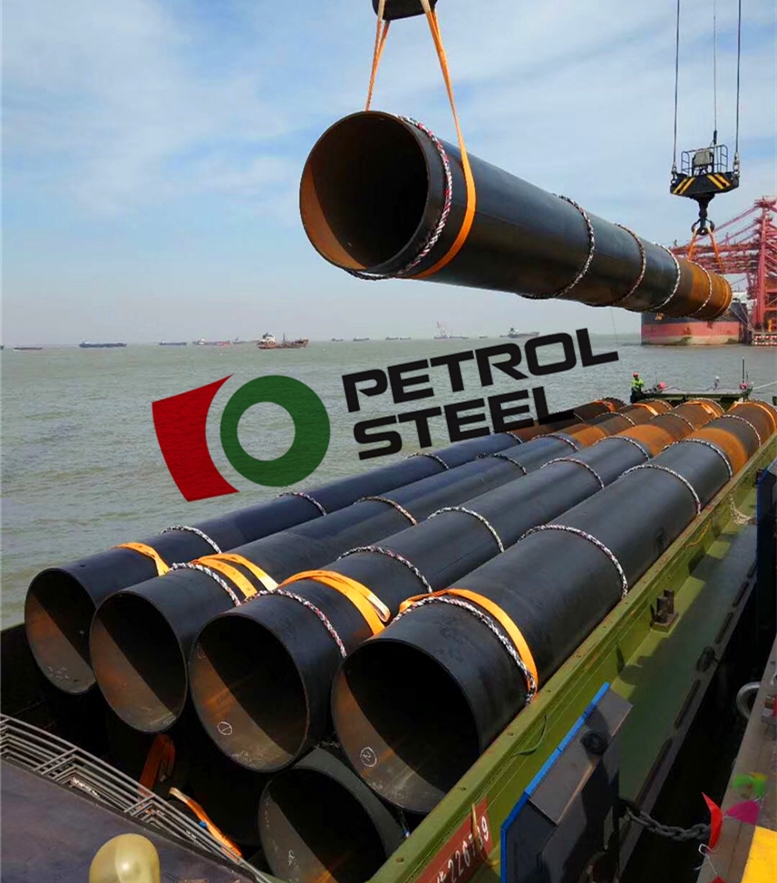 The types of oue SAWL pipes
Longitudinal submerged arc welded pipes;
SAWL steel pipes
LSAW steel piles
LSAW piping
SAWL pipeline
LSAW pipe pilings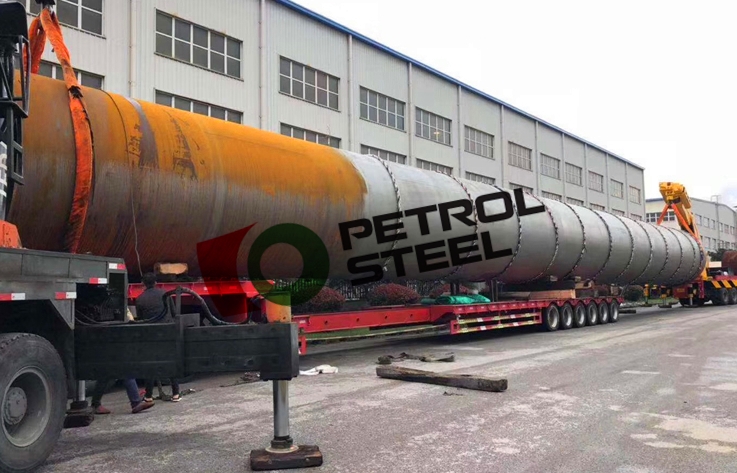 ONE OF THE KIND, MILLIONS OF CHOICES
SUPERIOR QUALITY
PROMPT DELIVERY
FAVORABLE FEEDBACK
ALL AVAILABLE IN PESCO
SELECT PESCO, YOU WILL BE RIGHT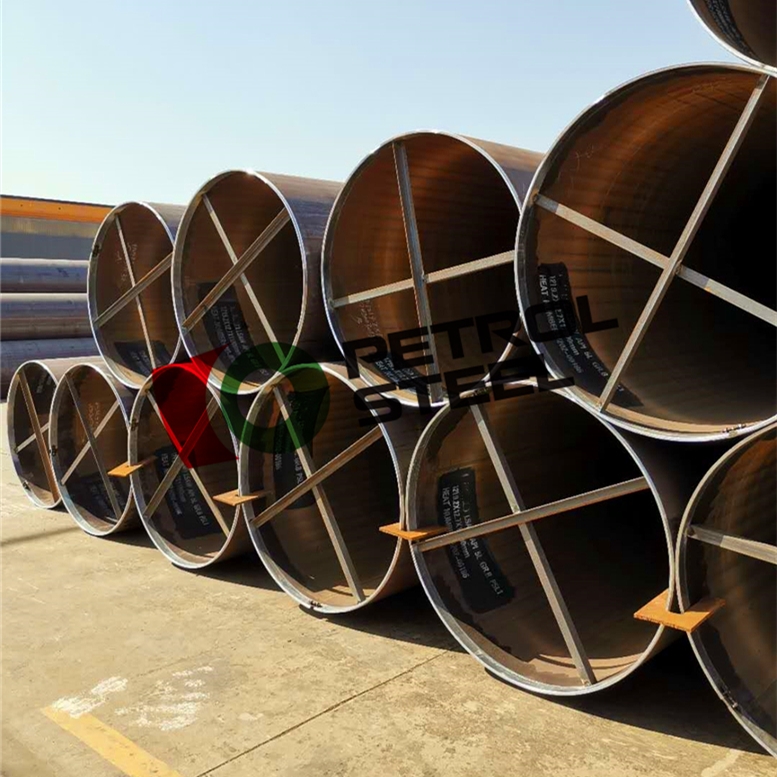 For more info and price of LSAW Steel Pipe, the manufacturing process and Standard Specifications, please contact us freely, you will have instant feedback.
https://www.petrolsteel.com/Contact-us.html
Tel/Fax: +86 10 8599 9168
Whatsapp/Wechat: 0086 159 0035 7871
Email: sales@petrolsteel.com, jackywinn@foxmail.com
Related References:
SSAW Steel Pipe
DSAW Steel Pipe
SAWH Steel Pipe
ERW Steel Pipe
Related links:
https://www.petrolsteel.com/SSAW-Steel-Pipe-p.html
https://www.petrolsteel.com/ERW-Steel-Pipe-p.html