PETROL STEEL CO., LTD is a professional manufacturer of copper alloys ( brass bronze copper pipes bars tubes ) that integrates casting, extrusion, and machining. The company introduced German direct reading spectrometer, computer-controlled electronic universal testing machine, Brinell hardness tester, German Leica metallographic microscope, ultrasonic flaw detector, and strictly controlled the composition, hardness and various mechanical properties of the material. The bronze products produced by the company according to ASTM standards in the United States have occupied 50% of the domestic market and are exported overseas.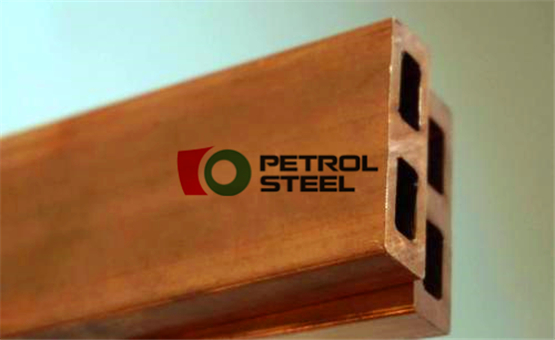 The size range of brass bronze copper pipes bars tubes:
1mm-600mm,
Length: 0.1m-10m/pc
PETROL STEEL CO., LTD mainly produces various types of tin bronze, phosphor bronze, aluminum bronze, lead bronze, brass and other materials of pipes, bars, plates and multi-element complex copper alloys. Products are mainly used in copper bushings, gears, worm gears, valves, bearing bushes, wear-resistant and corrosion-resistant parts, marine engineering, auto parts, mechanical parts, and so on. The company has more than a dozen medium, large and super large continuous casting machines, centrifugal casting machines and other casting equipment, 800 tons and 1,250 tons extruders, more than 20 high-precision combined drawing and straightening machines, as well as various types There are more than 100 sets of general machine tools, CNC machine tools, milling machines, planers, drilling machines, hobbing machines, wire cutting machines and other equipment.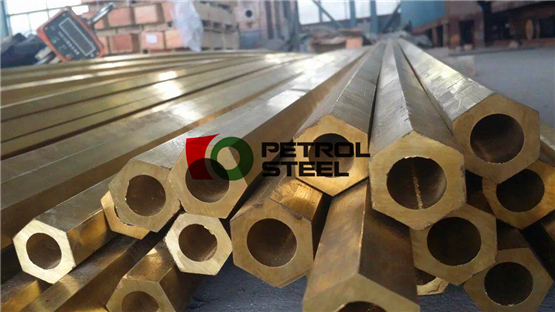 PETROL STEEL CO., LTD can supply the followings brass bronze copper pipes bars tubes:
square brass tube, Tin bronze tube, cooper bending, Hexagonal brass tube, Special shaped brass tube, Hexagonal copper bar, Porous copper tube, Rectangular copper tube, Aluminum bronze tubes, Aluminum bronze bars, High-lead bronze tube, phosphor bronze tube, Crystallizer copper tube, Copper condenser tube, crystallizer copper tube, air-conditioning copper tube, various extruded, drawn (back-extrusion) red copper tubes, iron cupronickel tubes, brass tubes, bronze tubes, cupronickel tubes, beryllium copper tubes, tungsten copper Tube, phosphor bronze tube, aluminum bronze tube, tin bronze tube, imported copper tube,
Thin-walled copper tubes, capillary copper tubes, metal copper tubes, special-shaped copper tubes, small copper tubes, pen copper tubes, pen copper tubes, etc.;
According to user needs, we can process and produce square and rectangular mold copper tubes, D-shaped copper tubes, and eccentric copper tubes according to drawings.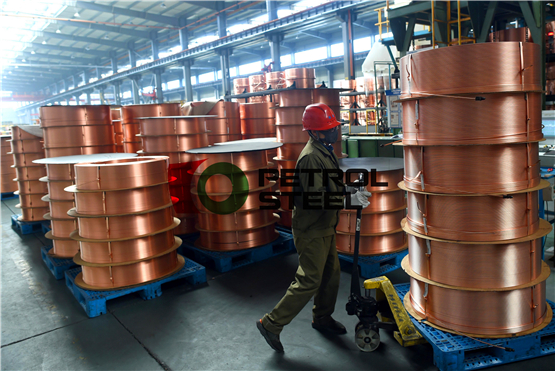 For more details of brass bronze copper pipes bars tubes, pls. feel free to contact PETROL STEEL CO., LTD.
https://www.petrolsteel.com/Contact-us.html
Tel/Fax: +86 10 8599 9168
Cel/Whatsapp/Wechat: 0086 159 0035 7871
Email: sales@petrolsteel.com, jackywinn@foxmail.com