PETROL STEEL CO., LTD. is committed to chemical injection skid, chemical quantitative dosing control system, water quality and gas analysis on-line detection instrument, complete equipment, installation, commissioning, and technical services.
Biocide Injection Skids, Chemical Injection Packages for oil and gas, chemical injection systems, Chemical Injection Skids, Chemical injection pump packages, biocide chemicals injection skid, Skid Mounted Chemical Injection Systems, etc.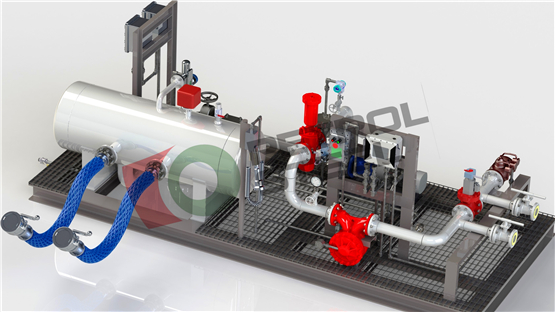 The chemical injection skid is a kind of assembly equipment for injecting chemical agents into various systems. Mainly used in industrial and civil fields such as power plants, refineries, oil exploration, offshore drilling platforms, and water treatment plants, etc. This chemical injection skid can be divided into the following categories according to the actual applications:
1. Offshore platform chemical injection skid can be used to inject various chemical agents for oil and gas wellheads in the field of land and offshore oil exploration;
2. It can be used to inject chemical agents such as corrosion inhibitors, demulsifiers, and ammonia in oil refineries;
3. It is used to inject liquid medicine into the boilers, mainly used in power stations. This assembly chemical equipment can be used in the power plant for boiler dosing, phosphate, ammonia, etc. In the power plant dust and sulfur removal device, it can be used to transport chemical agents such as lime milk, HCl, organic sulfur, and coagulant;
4. Inject The chlorine and other chemical agents into tap water, wastewater, sewage in water treatment equipment, which are mainly used in urban tap water, hotels, restaurants, swimming pools, etc.
The chemical injection skid consists of the metering pump, storage tank, control cabinet, piping system, valve, level gauge, pressure gauge, thermometer, buffer, filter, flow calibrator, agitator, all-weather flame arrester, electric heat tracing insulation, automatic monitoring protector system, etc. These parts are all installed on the same base, the skid, which has the characteristics of compact structure, simple installation, and convenient operations.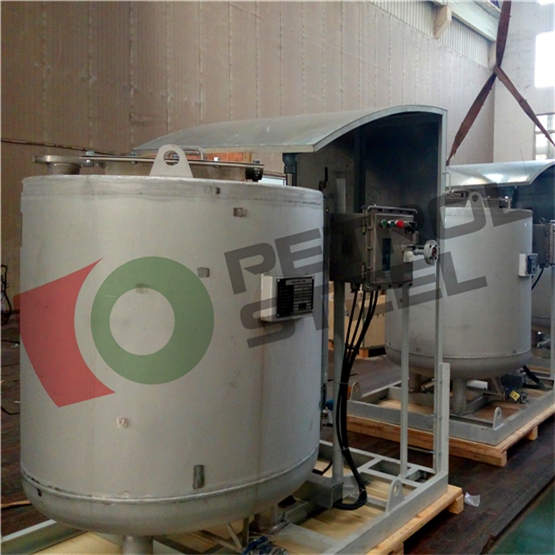 This Biocide Injection Skid can be adjusted manually, and can also be operated by electric control, pneumatic control, and remote control. The control signal can also be sent to the computer for automatic control. According to the standard of the using process, our factory can make customized designs, set up enough functions, and configure the necessary devices to be economical and practical.
The chemical injection skid and its supporting parts can be selected and manufactured according to international standards such as API, ASME, SSPC, IEC, ASTM, ANSI, etc. Reasonable selection of materials, advanced manufacturing technology, and anti-corrosion measures make the Biocide Injection Skid have high corrosion resistance, suitable for transporting various acids, alkalis, salts, and other corrosive media.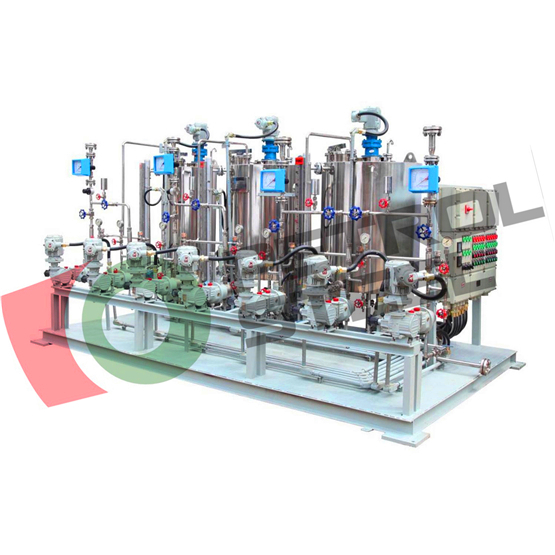 According to the injection volume and injection pressure of the chemical injection skid, a suitable metering pump can be selected according to the demand of the technological process. The flow rate ranges from 1L/h to 1000L/h, and the pressure ranges from 0.5MPa to 20MPa, and the range can be enlarged according to the on-site projects. The accuracy of the injection volume can be as high as ±1%, and a variety of media can be conveyed simultaneously on each skid and adjusted individually. The volume of the storage tank on the chemical injection skid ranges from 0.1 cubic meters to 20 cubic meters, which can be selected according to the injection volume. When used in the open air and cold areas, the vessels, the pipeline, and the valves can be equipped with thermal insulation.
Headquarter: A-4F, Vantone Center, A6, Chaowai St., Chaoyang Dist., Beijing, China.
Tel/Fax: +86 10 8599 9168
Whatsapp/Wechat: 0086 159 0035 7871
Email: sales@petrolsteel.com, jackywinn@foxmail.com