We are the leading manufacturer and stockist of Forged Steel Pipe Heavy Wall Steel Pipes in China.

We mainly manufacture 300 kinds of high Forged Steel Pipe Heavy Wall Steel Pipes products in 13 series. Such as Alloy structure steel, alloy tool steel, carbon structure steel, carbon tool steel, bearing steel, spring steel, pinion steel, stainless steel, refractory steel. The largest size of Forged Steel Pipe Heavy Wall Steel Pipes that we can supply is 1100mm and the maximum piece weight can reach 40T. We also accept customized products according to the main standard in the world market, such as DIN, EN, ASTM, JIS, ISO, etc, depending on the buyer's requirement. Additionally, we also have the capacity to forge round steel, steel flat, square steel, module, shaft, and roller, etc.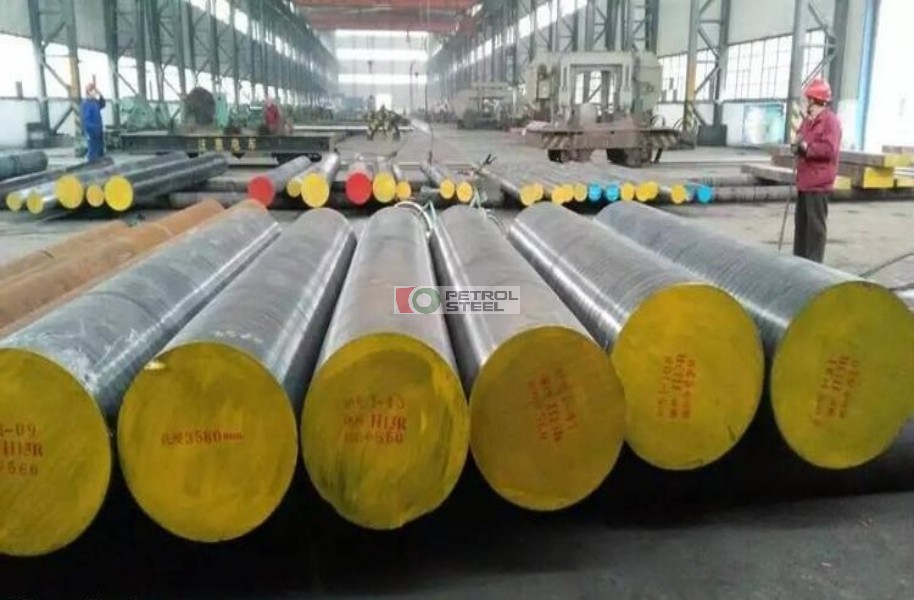 Technological Process

1.Raw materials:
According to the customer's drawing material requirements, appropriate raw material grades and specifications are selected.

2. Steel testing:
To ensure that the raw materials are qualified, a re-inspection of the chemical composition of the raw materials is performed before production.

3. Steel line blanking:
Cut the steel ingots and billets into a reasonable size and weight according to the product requirements.

4. Heating (including tempering):
The cut raw materials are heated according to the production process to ensure that the heating temperature meets the material requirements.

5. Forging:
The manipulator is put into the forging equipment. According to the size of the raw materials and the requirements of the forging ratio, corresponding processes such as thickening and drawing are performed. The forging size is monitored in real-time and the forging temperature is controlled by an infrared thermometer.

6. Forging inspection:
The preliminary inspection of the forging blank is mainly the inspection of appearance and size. In terms of appearance, it is mainly to check whether there are defects such as cracks. In terms of dimensions, it is necessary to ensure that the remaining amount of the blank is within the scope of the drawing and make a record.

7. heat preservation normalizing after forging:
It is mainly to refine grains, uniform structure, and eliminate internal stress. Improve defects: overheating defects such as Weinite, coarse grains and band structure! Prepare for final heat treatment.

8. Roughing:
After forging is formed, various forgings of different specifications are processed according to product requirements, leaving a finishing allowance.

9. Heat treatment:
A comprehensive process of heating the forging to a predetermined temperature, holding it for a certain period, and then cooling it at a predetermined rate to improve the internal structure and performance of the forging. The purpose is to eliminate internal stress, prevent deformation during machining, and adjust the hardness to facilitate cutting. After the heat treatment of the forgings, the forgings are air-cooled or water-cooled or oil-cooled according to the requirements of the material. Including heat treatment such as normalizing, quenching and tempering.

10. Finishing:
The rough-processed products are precision-machined with CNC machine tools to ensure that the dimensional accuracy and finish of the products fully meet the requirements of forging drawings.

11. Product appearance inspection:
Product appearance inspection meets the size requirements of customer drawings. Carry out inspections required by drawings such as ultrasonic flaw detection (UT), magnetic particle flaw detection (MT), hardness, and carburization.

12. Mechanical performance test:
To meet the needs of customers, the mechanical properties of the forgings are mainly tested for yield, tensile, impact, and gold. Meet the needs of various forgings inspection.

13. Surface treatment and packaging:
After quality inspection, the finished forgings are treated with anti-rust spray paint, etc., and packed into the finished product warehouse for shipment.

14. Loading and delivery:
The product is transferred from the finished product warehouse and ready to be shipped to the customer.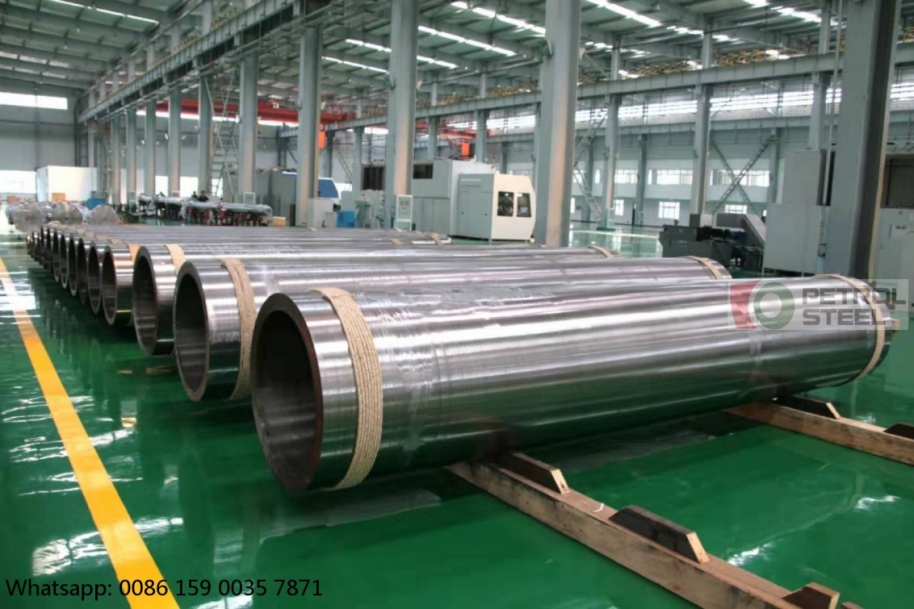 Forging Basis: processing according to the client's drawings
Forging Materials: according to customer requirements
Forging Accuracy: dimensional tolerance can reach ± 0.01MM
Forging Equipment: high-precision CNC machining centers, CNC lathes, milling machines, and other ancillary processing equipment.

Ring forgings are a product of the forging industry, a type of forgings. It is a metal ring (not including the plate) that applies an external force and is formed into a ring-shaped object with a suitable compression force through the requirements of plastic deformation. This force is typically achieved by using a hammer or pressure. The forging process creates a delicate grain structure and improves the physical properties of the metal. Ring forgings can be seen everywhere in daily life and are an industrial product.

We can produce and process the following items.
wrought pipe approval by caterpillar, wrought steel pipe bend, wrought pipe fittings, wrought tube, wrought flange, quenched tempered wrought steel pipe AISI 4130,Stainless steel forgings, Forged Steel Pipe, Forged Shaft Sleeve, Stainless steel forgings, Forged Tube, Alloy Steel Forgings, Forged Coupling, Forged Cylinder, Forged Ring, Forged Cylinder Liner, Forged Cylinder Sleeves, CNC Forging, Forged Cylinder Blocks, Forged Crankshaft Component, Forging Grinding, Forged Excavators, Forged parts for Agriculture Equipment, Forged Crane wheel, Large Forged shaft, Forged Fan shaft, Forged Spindle, Forged Compressor Spindle, 42CrMo Forged high-pressure Cavity, Forged hollow section, Forged hollow bars, Forged Steel Pipe fittings, forged steel pipe couplings, cylinder sleeves for diesel engines, heavy wall steel pipe dimensions, heavy wall stainless steel pipe, extra heavy wall steel pipe, heavy wall Seamless Steel Pipe, cylinder tube, hydraulic cylinder

ONE OF THE KIND, MILLIONS OF CHOICES
SUPERIOR QUALITY
PROMPT DELIVERY
FAVORABLE FEEDBACK
ALL AVAILABLE IN PESCO
SELECT PESCO, YOU WILL BE RIGHT

For more info and price of Forged Steel Pipe, please send us the inquiry and you will get the quick reply soon.
Headquarter: A-4F, Vantone Center, A6, Chaowai St., Chaoyang Dist., Beijing, China.
Tel/Fax: +86 10 8599 9168
Whatsapp/Wechat: 0086 159 0035 7871

Email: sales@petrolsteel.com, jackywinn@foxmail.com
Reference links:
https://www.petrolsteel.com/Large-Diameter-Steel-Pipe-p.html
https://www.petrolsteel.com/Forged-Pipe-Fitting-p.html