The following equipment supplied by PETROL STEEL CO., LTD can be with Free Lifetime Maintenance for your choice.
There are two types of Nelson water jacket centrifuge: one type discontinuously discharges ore, the other one continuously discharges ore (CVD). The two types can be utilized in different conditions according to the size of the fine mineral rate. Water jacket centrifuge is a kind of centrifugal preparation equipment. It is applicable to recycle monomer gold in placer gold, vein gold mine, and polymetallic ore. It can replace the mercury plate and is a preferable choice for screen gold in dryland or river, as well as rock gold.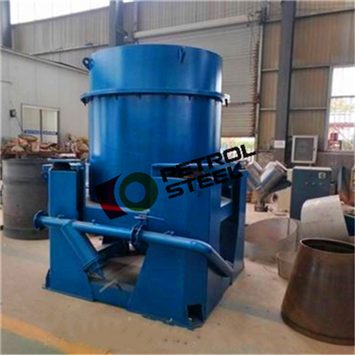 Mineral processing experiment proves that, for gold, tin, lead, antimony, silver, zinc, tungsten ores with granularity less than 6mm, the recovery rate of heavy ore recovery rate reaches more than 90%; for heavy ores with granularity less than 2.5mm, the recovery rate reaches more than 92%. Proved by mineral processing experiments, the recovery rate of placer gold is over 99%, especially for recycling the monomer gold in vein gold ore. When grinding particles less than 0.074 mm accounts for 65%, the recovery rate of monomer gold can reach more than 98%, and the recovery rate of 0.04mm monomer gold is more than 97%. The cycle of rock gold ore is 14 hours, and placer gold is 4-8 hours. The enrichment ratio is up to 500-1000 times. Our company is now producing 16 models, and we are the largest manufacturer of water jacket centrifuge.
Placer gold air separation equipment is the first choice for placer gold in places without water, short of water, or desert. The device is one of the high-tech placer gold equipment developed by PETROL STEEL CO., LTD. The equipment has completely solved the historical problem in screening placer gold: no water or short of water, and filled the gap in the international market. Its recovery rate is able to compare to placer gold water jacket centrifuge (i.e., Nielsen centrifuge), surface gold reaches 70%, flake gold reaches 80%-90%, and particle gold exceeds 90%. The highest selection particle size reaches 120 mesh, and the concentration ratio is 4000:1.
The gold amalgamator machine is a new type of equipment used in the extraction of gold. Amalgamation method enjoys a long history in extracting gold, which is based on the fact that gold grains are easy to get wet by mercury, and then mercury diffuses inside the grains and form gold amalgamation to collect natural gold. The amalgamated machine is internal amalgamated equipment which is widely used for processing the heavy sand in placer gold ore. The recovery rate of gold extracted by amalgamated machines can reach more than 98%. It is one of the highly efficient equipment in gold ore preparation and gold purification.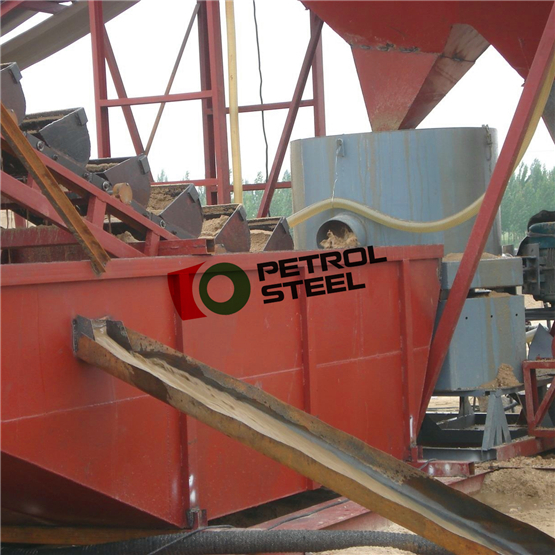 Gold mercury amalgam separator, which is also named amalgamated retort, is used to prepare the mercury-gold compounds which came out of the amalgamated machine for the next separation. It relies on the fact that the gasification temperature of mercury is below the melting point and boiling point of gold. Commonly used distillation the method can separate the gold from mercury in calomelene. Solid calomelene produced by our factories can go through distillation on a regular basis. The mercury isolated by calomelene separator can be recycled, and the gold inside of the separator can be taken out to smelt.
Place the gold dust which comes out from amalgamated separator into the smelting furnace, and heat into the liquid, add then pour the liquid into graphite tanks in various forms, and produce gold bricks and gold bars.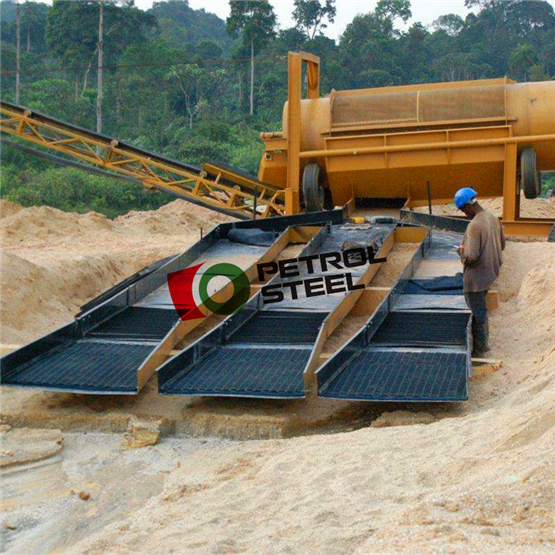 We can supply the following items for gold mines equipment with Free Lifetime MaintenanceNelson water jacket centrifuge, Knelson concentrator, Nelson centrifuge concentrator, automatic ore discharging centrifuge, gold amalgamator machine, gold amalgamation equipment, gold mercury amalgam separator, placer gold air separation equipment, gold dry concentrator, continuous centrifugal concentrator, bowl centrifuge machine, gravity separation equipment, placer gold mining equipment, smelting furnace, preparation equipment, cutter suction dredger, sand excavating vessel, sand mud pumping vessel, sand screening machine, sand making machine, etc.
For more info and price of Nelson water jacket centrifuge, please contact us freely, you will have instant feedback
Tel/Fax: +86 10 8599 9168
Cel/Whatsapp/Wechat: 0086 159 0035 7871
Email: sales@petrolsteel.com, jackywinn@foxmail.com
The reference list:
https://www.petrolsteel.com/Vibrating-Screen-Chute-Washing-Machine.html
https://www.petrolsteel.com/Gold-Dredger-p.html