PETROL STEEL CO., LTD is committed to the development production, marketing, and engineering applications of high-performance Silicon Carbide Ceramic Materials products. We own the international leading carbide ceramics preparation technology and production equipment. The developed silicon carbide ceramics products are widely used in aerospace, petrochemical, new energy vehicles, semiconductors, fine chemicals, and high-temperature industrial furnaces.
Main physical properties of PESCO CORESIC materials:
Purity ≥ 99.5%, Crystallite Size 3-10 μm, Bulk Density g/m ≥33.12, Visker Hardness at HV 0.5 ≥25.0 GPa, Three-Point Bending Strength (RT): ≥ 420 MPa, Compressive Strength (RT) ≥ 3500 MPa, Modulus of elasticity (RT)≥ 410 GPa, Poisson Ratio ≥0.17, Fracture Toughness Indentation: 3.8-4.2 MPa m1/2, Thermal Conductivity at Room Temperature: 140-160 W/m * K, Thermal Conductivity at 800℃-1,000℃: 80-100 W/m * K, Coefficient of Thermal Expansion at RT 100℃ - RT 1000 ℃: 3.10-4.66

High-precision Silicon Carbide Ceramic Materials components for the 3C field.
3D glass is widely used in the 3C field. The molding process is an important part of the 3D glass. Under the temperature and pressure conditions of 800℃, stainless steel, graphite and tungsten carbide materials can't reach the applicable standard. The latest developed silicon carbide material has high strength, good oxidation wears resistance and excellent heat conduction ability. It can solve the fatal defect of high-temperature oxidation deformation of stainless steel heating plate and graphite mold oxidation defect. At the same time, the low thermal conductivity and low expansion ceramic materials were developed to solve the difficulty of cooling deformation and reduce the energy consumption of the glass molding system.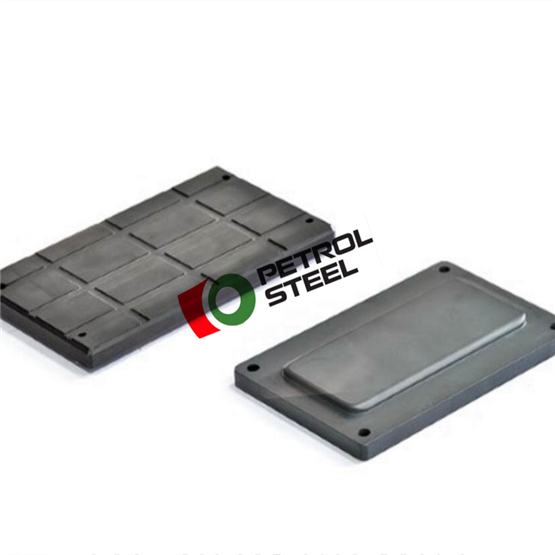 High-precision Silicon Carbide Ceramic Materials components in photovoltaic and semiconductor fields
Silicon carbide ceramics with high-temperature resistance, high stiffness, low coefficient of thermal expansion and excellent chemical inertness, high temperature, high corrosion resistance, and high precision conditions in the photovoltaic and semiconductor industry are widely used. Silicon carbide etching disc has super-high thermal conductivity and ion corrosion resistance and improves the etching rate of the silicon wafer. Silicon carbide pipes with high temperature and wear resistance used in the transmission channel of production of high-temperature Silicon material, no pollution in the production process, ensure the quality of products.
Manufacture Ability
(1)Maximum size of SiC plates and discs: DN600mm or 800mm(Length)-600mm(Width)
(2)Maximum size of cylinder: DN400mm(OD)-2000mm(Length)
(3)The size accuracy can be up to 2-3 microns, and the surface roughness is Ra 10nm.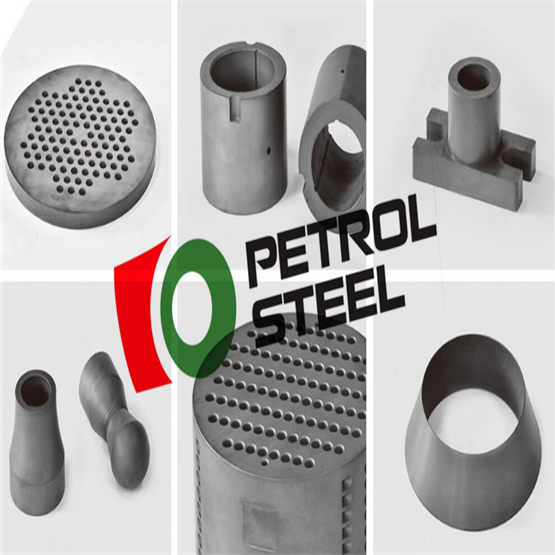 Silicon carbide ceramics with high thermal conductivity, higher than 3-6 times of precious metals (zirconium, tantalum, Hastelloy), 3-5 times of the modified graphite tube, 50-60 times of glass and plastic, nearly the same as isostatic graphite material. II has good corrosion resistance in all kinds of strong acids and their mixed acids such as nitric acid hydrofluoric acid, sulfuric acid nitric acid, and strong alkali. At the same time, it ha$ high hardness, extreme high temperature (1500°C) and high pressure, and $till has super abrasion resistance and permeability resistance- In particular, its excellent chemical inertness makes it have excellent chemical scaling characteristics, making it suitable for the fine chemical industry and high-temperature heat exchanger applications.
1. The OD of the silicon carbide pipe is between DN 400-2000mm, the maximum length can be up to 4000mm
2. The maximum size of the plates can be up to 800mm (Length)-500mm(Width) and different kinds of flow channel ban are machined.
3. The maximum size of the block can be up to DN400mm and the size of the hole is between 6-30mm.
4. The SiC material has passed PDA and TUV certificates to assure security.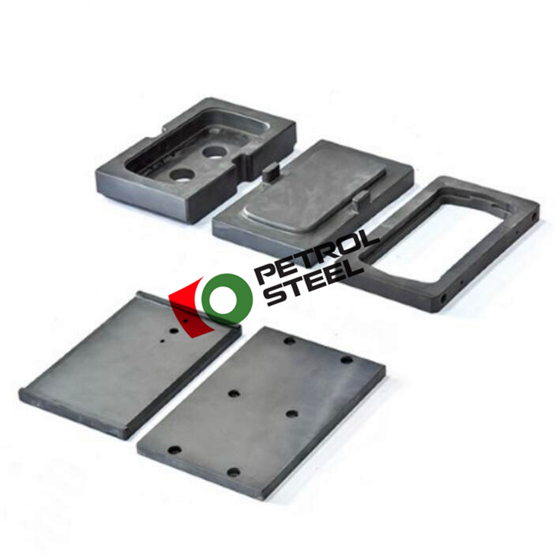 The traditional silicon carbide kiln furniture is reactive sintering RBSiC and recrystallization sintered material RSiC. Because of the more than 10% free silicon, the use temperature of RBSiC material is not higher than 1350°C. and the RSiC material has 10% porosity and low strength, which cannot be used for high load. The pressureless sintered silicon carbide SSiC kiln furniture has high strength (high load resistance), high-temperature resistance (above I 5009C). high-temperature corrosion-resistant etc which make it widely used in high-temperature support and combustion components to roll bars, square beams, round pipes, square tubes, burning plates, fire nozzle, and other frame shuttle kilns and roller kiln. And it has an obvious energy-saving effect.
1. The OD of the beam and roller can be up to 50mm, the maximum length can be up to 4000mm.
2. The equivalent maximum size of the plates can be up to DN500mm and the thickness is between 6-8mm.
3. The maximum size of the fire nozzle can be up to DN15mm and the maximum length is 1000mm.
4. Other sizes of the high-temperature components can be customized.
1. Grinding barrel, grinding ball: with super-strong wear resistance, applied to industrial grinding, through FDA water level certification, can be widely used in the grinding process of food and medicine. The maximum diameter of the cylinder is 450mm.
2. Desulfurization nozzle: acid and alkali corrosion resistance, wear resistance, high-speed impact resistance characteristics, applied to the chemical industry, power plants, and other strong acid and alkali conditions of high-speed atomization.
3. Sanding nozzle, water knife nozzle, super-strong wear resistance to maintain and prolong the precision and life of its components, applied to high-speed jet cutting, high precision, long life. The minimum aperture can be made to 0.5mm.
4. Thermocouple protective tube: il has the characteristics of high-temperature resistance, corrosion resistance, high-pressure resistance, and so on. It is used in the temperature and corrosion conditions of the blast furnace, coal gasification furnace, cracking furnace, cement kiln, and so on. It has a long life and high sensitivity. The maximal length can be 2000mm.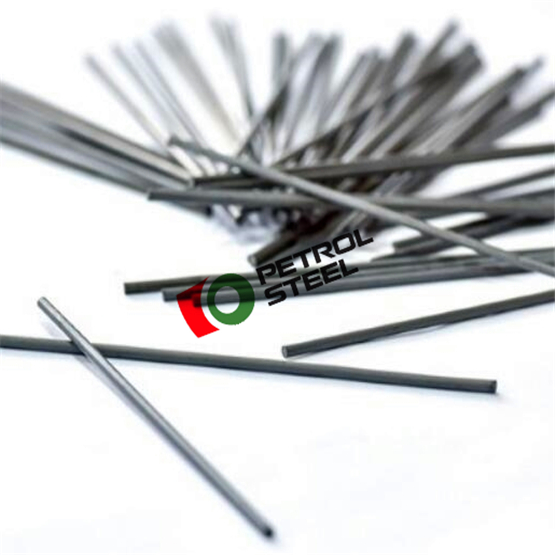 Tel/Fax: +86 10 8599 9168
Cel/Whatsapp/Wechat: 0086 159 0035 7871