PETROL STEEL CO., LTD is a leading manufacturer and stockist of AMS 5659 15-5PH Stainless Steel Pipe AMS 5862 in China.
AMS 5659 15-5PH Stainless Steel Pipe HS Code 73044190

The Specification of our AMS 5659 15-5PH Stainless Steel Pipe:
OD 200-1000mm
WT 20-90mm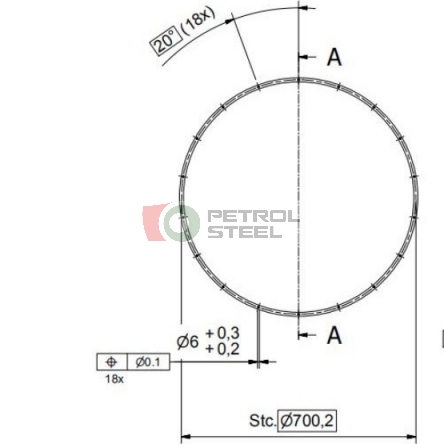 Quality Control Plan for the realization of our 15-5PH Stainless Steel Pipes:

Melting Method AMS 5659 ESR VAR ESR
VIM Vacuum induction melting
VAR Vacuum Arc Remelting
ESR Electro Slag Remelting

UT-Test Ultrasonic testing of our 15-5PH
100% per ASM 2630C and should
meet the requirements of Class A (2mm FBH)
All parts need to have 100% Ultrasonic testing
All parts will need to be accompanied by a complete measurement report.
The packaging design shall with appropriate handling, prevent corrosion, soiling, abrasion, and damage during the entire period of storage and transportation thereby maintaining the components in the specified conditions for at least 6 months.

Mechanical Test of our 15-5PH
Specimen drawn from preform in longitudinal & transverse direction shall be solution treated and then precipitation treated to H1025. The specimen should meet the H1025 minimum tensile properties requirement as per AMS 5659. At least 3 samples shall be tested in each direction per heat batch.
Delivery Condition
Annealed,Rough Machined,Normalized Solution Aging Treated, Rough Machined,Milled,QT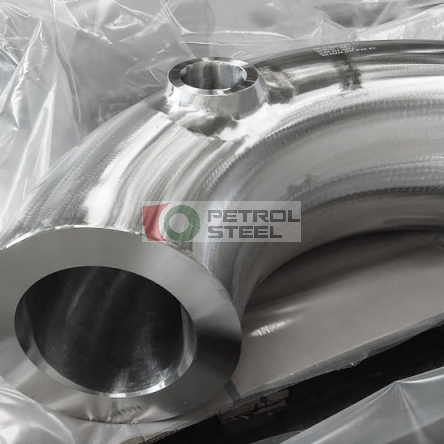 Our series products are as the followings:
15-5PH tube H1150
15-5PH pipe H1150
PH13-8Mo stainless steel
stainless steel 15-7ph
17-7ph ss pipe
17-4ph stainless steel
PH 15-7mo Precipitation Hardening Stainless Steel
15-5PH Sheet H1100
15-5PH Plate AMS 5862 H1150
Stainless Steel ESR AMS 5659
ASTM A484 15-5ph ESR
UNS S15500 steel pipe ESR
15-5PH VAC AMS 5659
ASTM A484 pipe VAC
AMS 5862 Sheet Strip Plate
15-5ph VM H1025 AMS 5659
15-5ph ASTM A484
ASTM A564 XM12 H1025
15-5ph VM H1050 AMS 5659
15-5ph VIM AMS H6875
15-5ph VAR ASTM A484
XM12 H1150 ASTM A564
15-5ph BAC 5619 ESR
Stainless Steel 15-5Ph Rod
15-5Ph Ring Stainless Steel
15-5Ph Forgings Stainless Steel
Stainless Steel 15-5Ph fitting
Stainless Steel 15-5Ph Flange
Stainless Steel 17-4Ph
VIM Vacuum induction melting 15-5Ph
VAR Vacuum Arc Remelting 15-5Ph
ESR Electro Slag Remelting 15-5Ph
Alloy 15-5PH Bar AMS 5659 H1100
structural steel Step Shaft
tool steel Step Shaft
Forged bars stainless steel
rolled ring stainless steel
rolled ring bearing steel
forged ring X22CrMoV12-1
forged ring stainless steel
stainless steel Discs
Barrels stainless steel
tool steel Barrels
structural steel Deformed Parts
Steam Turbine Flange st52 S355 J0H
Large Rotor Shaft
Generator Shaft 35CrMo SAE4135 ASTM A829 M UNS G41400
Large Generator Shaft steel 55
Crankshaft 38CrMoAl
Compressor Crankshaft 35CrMo SAE4135
Large Support Roller s45c steel 45
Large Gear Ring 34CrMoL SAE4135
Large Cylinder
Petrochemical Sealing Ring EN10302 1.4923 X22CrMoV12-1
Petrochemical Tube Sheet 20MnMo ASTM A533 Type B, C, D, Class 1, 2, 3
Daptor Plate St52 S355 J0H
Hydrogenation Reactor Shell
Spring Plate 25Cr2Ni4MoV
Large steam turbine clapboad ring 15CrMoA

For more info and price of AMS 5659 15-5PH Stainless Steel Pipe AMS 5862, please send us the inquiry and you will get the quick reply soon.
Headquarter: A-4F, Vantone Center, A6, Chaowai St., Chaoyang Dist., Beijing, China.
Tel/Fax: +86 10 8599 9168
Whatsapp/Wechat: 0086 159 0035 7871

Email: sales@petrolsteel.com, jackywinn@foxmail.com