PETROL STEEL CO., LTD is a leading manufacturer and stockist of Incoloy Alloy MA956 ODS Steel from China.
ODS ally refers to Oxide Dispersion Strengthened Nickel-Based Superalloy.
The standards: AISI 8740, AMS 6322, AISI 9310, AMS 6260.
The ready stocks around the year in our factory:
Bar Diameter 12.5mm, Length 1-5 meters/piece
Bar Diameter 30mm-90mm, Length 1-5 meters/piece
The sheet thickness is 0.8mm-1.5mm
The ready materials stocks around the year in our factory:
ODS MA956, ODS MA754, ODS MA600;
AlloyX, N08367, HASTELLOY B, Inconel 718, GH4169, GH4099, GH648, GH2132, 253MA, Incoloy 800H;
15-5PH Stainless Steel, 17-4PH Stainless Steel, SAF 2205 2507 Duplex flange.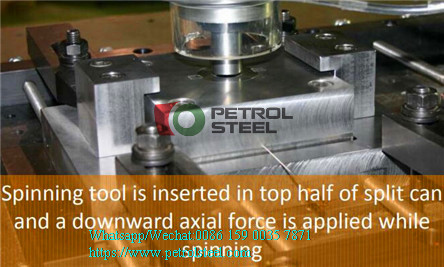 ODS MA956 alloy available from stock
The application temperature of this alloy materials can reach to 1350 ℃ in an oxidizing atmosphere. Its Melting point is 1480°C. The Density is 7.25 g/cm3. It ranks the top position among the high-temperature alloys, which own the super characteristics of anti-oxidation, anti-carbonation, and anti-sulfur corrosion. It can be used as the lining of the aero-engine combustion chamber.

The Product Specifications
unique ODS Mechanical Alloys, Incoloy Alloy MA956, ODS MA956 alloy steel bars, ODS MA956 alloy rod, ODS MA956 alloy plate, ODS MA956 alloy steel sheet, ODS MA956 Alloy Steel Pipe, ODS MA956 alloy ring, ODS MA956 steel tube, etc.

ODS MA754 alloy available from stock
This alloy can be used in an oxidizing atmosphere at a temperature up to 1250°C and it maintains a relatively super high-temperature strength and it is resistant to corrosion by the medium-alkali glass. Now it has been used to make aero-engine guide wheel and guide blades.

Incoloy Alloy MA754, ODS MA754 alloy bar, ODS MA754 alloy rod, ODS MA754 alloy plate, ODS
MA754 ODS alloy sheet, MA754 ODS alloy pipe, MA754 ODS alloy ring, MA754 ODS alloy tube.

ODS MA6000 alloy available from stock
This alloy has a tensile strength of 222 MPa and a yield strength of 192 MPa at 1100°C; its endurance strength at 1100°C and 1000 hours is 127 MPa, ranking first among high-temperature alloys and can be used for aero-engine blades.

Incoloy Alloy MA600, ODS MA6000 bar, ODS MA6000 rod, ODS MA6000 plate, ODS MA6000 sheet, ODS MA6000 pipe, ODS MA6000 ring, ODS MA6000 tube.

Executive Standards
According to the clients' requirements, it can be delivered according to the following standards: non-standard, China National (GB) Standard, Metallurgical Industry Standard, American ASTM / AMS / ASME Standard, German DIN, British BS, European EN, Japanese JIS, International ISO Standard, etc.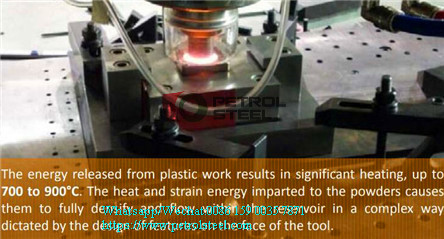 The Production and The Processing Capacity
Smelting, cutting (band saw, flame, laser, plasma, water jet), precision cutting, surface grinding, etc.
About our goods Incoloy Round Bar ODS MA956
The new finished ODS MA956 stocks in our warehouse:
The sheets: 0.8-1.5 mm * 800 mm * 1000 mm, Cold Rolled Condition.
The rods: 12.5 mm* 1,000-3,000 mm / pc, and the Usual Production Schedule: 14mm, 20mm, 35mm.
The delivery condition of our ODS bars is fine-grained with HIP ( Hot Isostatic Pressing ) + Hot Forged.

To get the exact quotations of unique ODS Mechanical Alloys, UNS S67956 Incoloy Alloy MA956 ODS Steel and for more details of Mechanical Properties and Chemical Composition, please contact us freely, you will have instant feedback.

Tel/Fax: +86 10 8599 9168
Cel/Whatsapp/Wechat: 0086 159 0035 7871
Email:
sales@petrolsteel.com
,
jackywinn@foxmail.com
https://www.petrolsteel.com
https://www.petrolsteel.com/Incoloy-Alloy-MA956-ODS-Steel-p.html