PETROL STEEL is a processing enterprise specializing in high-end precision welding for Thermal Solutions Copper Liquid Cold Plates, which has mature vacuum brazing, vacuum diffusion welding, and friction stir welding processes and technologies, and can provide a wide range of reliable and high-quality aluminum and aluminum, aluminum, and copper, and copper Welding services with copper, stainless steel and copper, metal, and ceramics, metal and non-metal, titanium alloy and die steel have unparalleled industry competitive advantages in the field of new energy power battery soft connection, water-cooled plate and liquid-cooled chassis, and air-cooled chassis having lots of experience.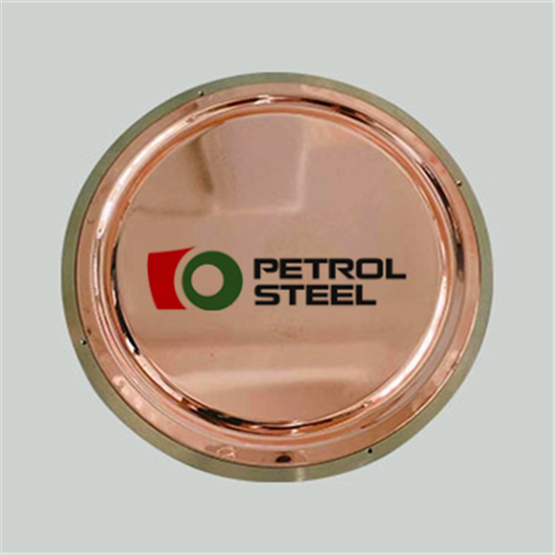 In 2014, PETROL STEEL independently developed the high-power shovel tooth process and was successfully applied to Sungrow's 500KW centralized inverter. It has been applied on large scale for many years, and the cumulative installed capacity of the photovoltaic industry has exceeded 25GW.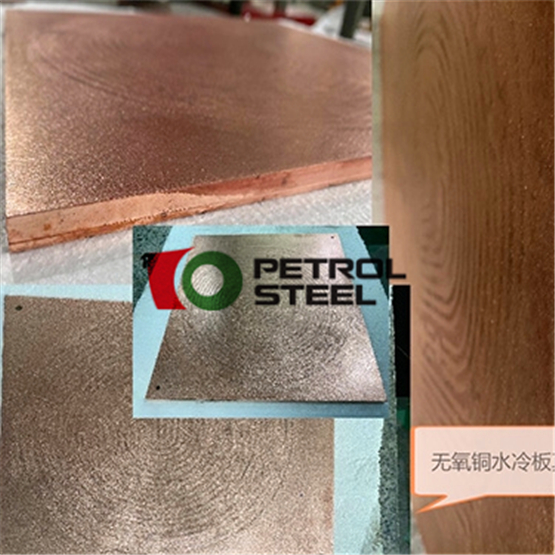 With the large-scale application, PETROL STEEL Thermal Spade-tooth radiator and Thermal Solutions Copper Liquid Cold Plates technology has become more mature, the process coverage has increased, the degree of automation has gradually improved, and the cost and reliability advantages have been obvious. It has obtained communications, UPS, inverters, controllers, and wind power converters. , SVG and other domestic and foreign customers.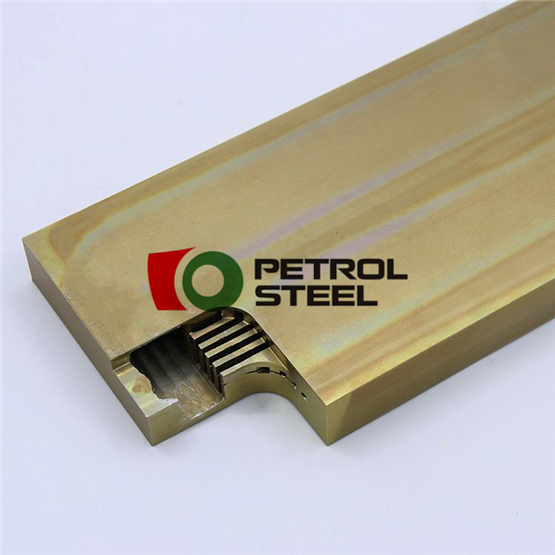 Shovel-tooth radiator: through mechanical action, the long plate cuts the material into a sheet shape at a certain angle and is straighter. Repeated cutting forms a uniformly ordered gap structure. It is used to solve the heat dissipation of high-power devices under air-cooled heat dissipation conditions. The fin radiator can increase the heat dissipation efficiency by 10-20%.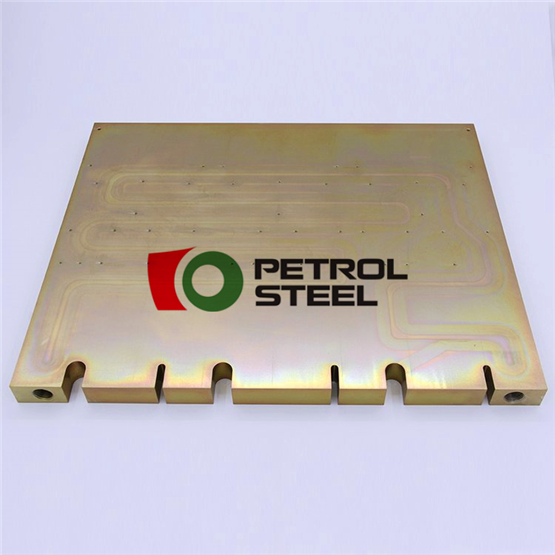 PETROL STEEL is based on the processing of copper and oxygen-free copper raw materials for Thermal Solutions Copper Liquid Cold Plates. Our company is committed to the development and production of diffusion-welded high-efficiency compact micro-channel heat exchangers, diffusion-welded plate-fin heat exchangers, and other products, and solves the customization of special-shaped copper and red copper products for customers Chemical and high-end welding solutions. Mainly engaged in various types of vacuum brazed Thermal Solutions Copper Liquid Cold Plates, vacuum diffusion welded water-cooled plates, oxygen-free soft connections, micro-channel structures, etc. Provide customers with high-efficiency, high-quality heat dissipation, heat conduction, cooling, and heat exchange solutions.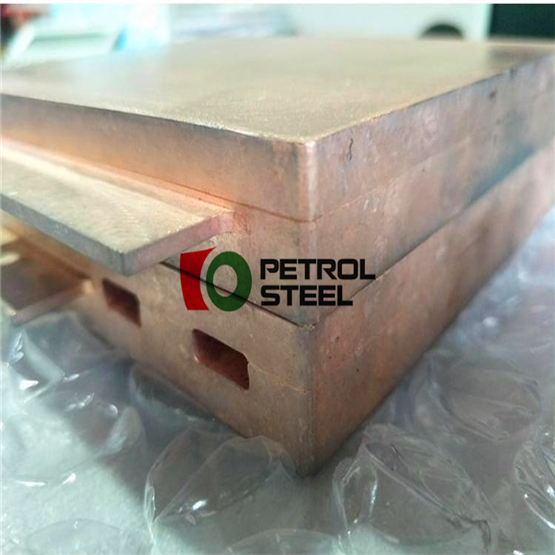 At present, our company's core products: special-shaped connectors, supercomputer server water-cooling plates, immersion server liquid-cooling plates, integrated micro-channel cold plates, laser water-cooling plates, medical equipment water-cooling plates, communication equipment water-cooling plates, military equipment water-cooling plates, etc. Mainly serve the fields of electric power, communications, new energy for automobiles, aerospace, and aviation.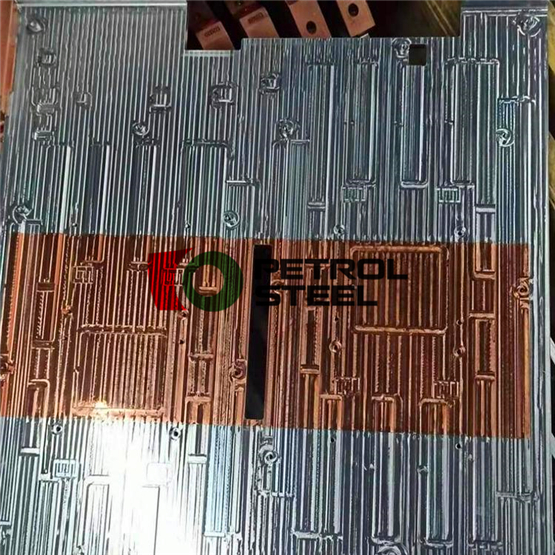 PETROL STEEL adheres to the business philosophy of honesty, harmonious development, mutual benefit, and win-win, and adheres to the corporate spirit of honesty, pragmatic management, and unity and struggle. In today's fierce market competition, it has always maintained its own characteristics. PETROL STEEL CO.,LTD has established a good cooperative relationship with well-known brands and has provided stable services for some military research institutes and well-known enterprises for a long time.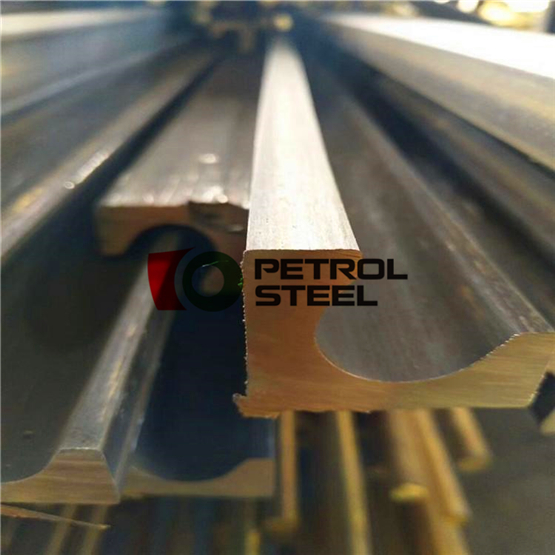 Cold forging of Thermal Solutions Copper Liquid Cold Plates is a technical process for forming and forging profiles below the recrystallization temperature (in general, normal temperature). Cold forging materials are mostly aluminum and some alloys, copper, and some alloys with low deformation resistance and good plasticity at room temperature. Cold forging can cause work hardening (strain hardening) of the profile during processing, which can increase the strength and hardness.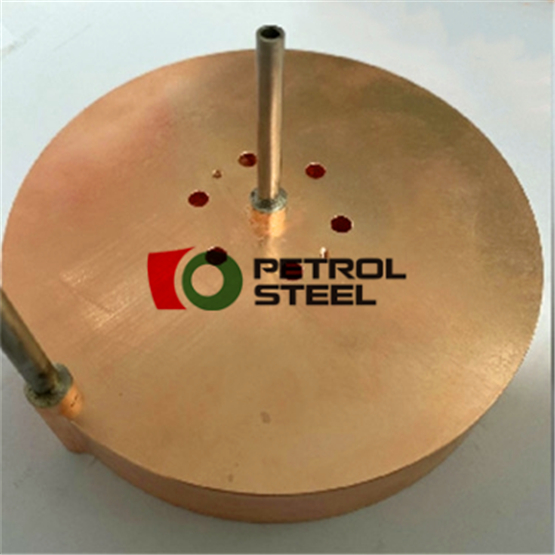 The cold forging process is widely used by radiator manufacturers in the production of Thermal Solutions Copper Liquid Cold Plates, light source radiators, and LED radiators. PETROL STEEL is an earlier manufacturer of cold forging radiators and has accumulated rich experience in cold forging processes. In addition to the production of general light source radiators, PETROL STEEL has reserved the technology to manufacture high-power cold forging radiators to solve the problems of poor thermal conductivity of die-cast microchannels and the high cost of machine-added microchannels. It has begun to be applied to high-voltage inverters, wind power converters, and motors. Controllers and other water-cooling solutions.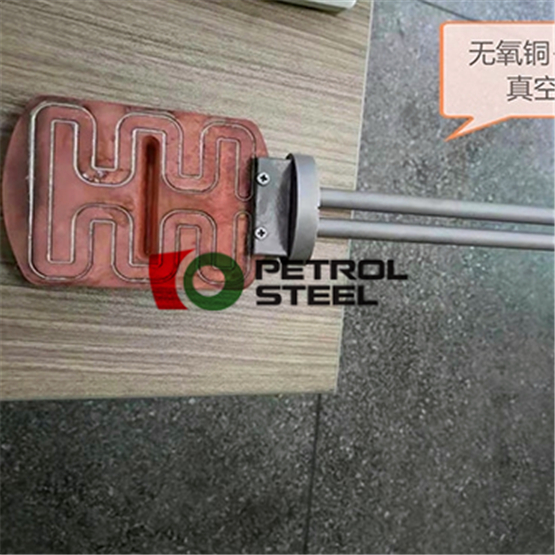 The characteristics of PETROL STEEL vacuum diffusion welding for Thermal Solutions Copper Liquid Cold Plates:
Diffusion welding has no solder, and the welding strength is high. At the same time, the secondary welding has no influence on the core weld;
High and low-temperature resistance;
Low leakage rate, high compactness, and high heat exchange efficiency;
Different types of materials can be welded;
It can weld workpieces with complex structures and large differences in thickness;
The heating is uniform, the weldment is not deformed, and no residual stress is generated so that the workpiece maintains a high-precision geometric size and shape.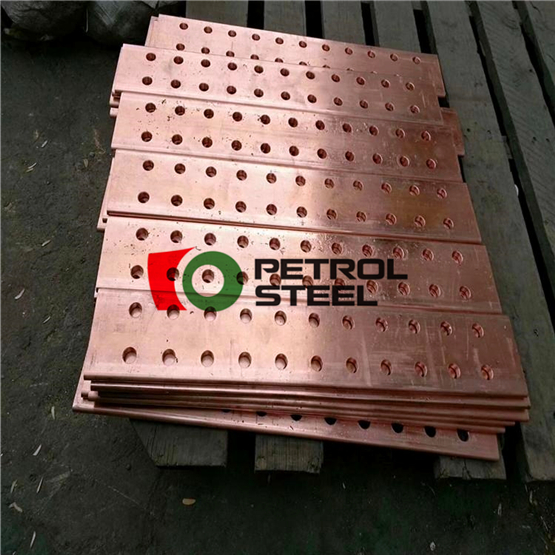 There are mainly red copper and oxygen-free copper products in our company, and most materials are widely used in:
1. Power industry: power transmission lines and cables, bus bars, transformers, switches, plug-in components and connectors, motor manufacturing stators, rotors and shaft heads, hollow wires, etc.;
2. Electronic industry: electric vacuum devices (high-frequency and ultra-high frequency transmitting tubes, waveguides, magnetrons, etc.), integrated circuits (interconnect wires, lead frames);
3. Energy industry: main condenser tube sheet and condenser tube of the thermal power plant, solar heater, etc.;
4. Petrochemical industry: various containers, piping systems, filters, pumps and valves, various evaporators, heat exchangers, and condensers that contact corrosive media;
5. Marine industry: corrosion-resistant copper-nickel alloy products;
6. National defense industry: high-silver copper alloy;
7. Automobiles, ships, machinery: cupronickel and nickel-copper alloys (such as condenser, radiator, brake system pipeline, hydraulic device);
8. Electrified railway products: Copper and copper alloy load-bearing cables, copper and copper alloy contact wires (copper tram lines)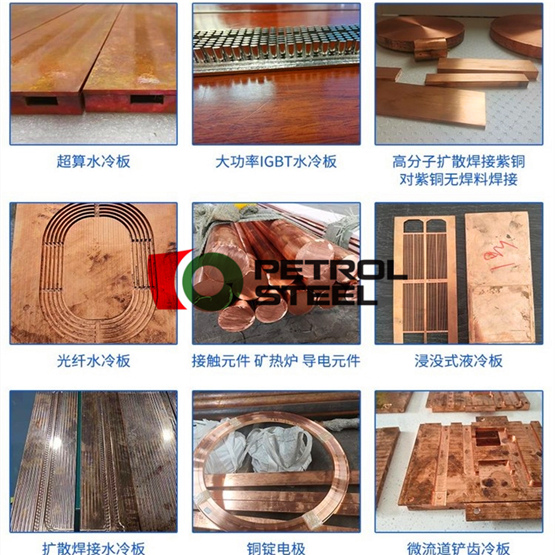 In the fields of power electronic control, conversion, drive, signal transmission, and new energy fields (new energy vehicle power battery heat dissipation, UPS and energy storage system heat dissipation, large server heat dissipation, large photovoltaic inverter heat dissipation, SVG/SVC heat dissipation, etc.), in order to pursue high-efficiency, low-noise and low-temperature operation, and when space is limited, heat dissipation of Thermal Solutions Copper Liquid Cold Plates becomes the biggest limit to the idealization of product development, and liquid cooling technology has become the preferred method of thermal management. PETROL STEEL thermal design and thermal management engineers have rich experience in water-cooling system research and development and water-cooling plate process production and can provide a full range of liquid-cooling heat dissipation solutions, and provide you with liquid-cooling plate/water-cooling plate thermal design, structural design, The water cooling system assembly design and one-stop supporting service connected to the watERWay.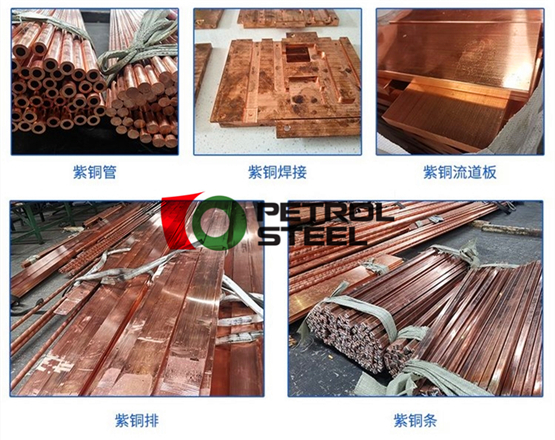 RF power cooled plate, fiber laser buried copper tube cooling plate, copper shovel heat sink, cold water version of fiber optic coil buried copper pipe, full copper welding cold water version, copper bottom bonded fin, cold forging radiator, skived fin radiator, stir welding, friction welding, heat pipe radiator, oxygen-free copper vacuum brazing liquid-cooled plate, surface black nickel-plated copper liquid-cooled plate processing plant, medical imaging equipment cold water board, copper tube sheet liquid-cooled sheet, copper vacuum brazing processing manufacturer, friction stir welding cooling plate, copper pipe water cooling plate, 1500w precision copper tube multi-circuit water-cooling plate radiator, air-cooled and water-cooled composite military cooled board, energy storage power cooling board, light conductor refrigeration water-cooling plate, fiber optic disc pump source cooling plate, car controller liquid cooling plate, uniform liquid cold plate for fiber laser, transmitter cooled plate, military cooling plate, deep-buried copper pipe liquid cooling plate, etc.