Longitudinal Submerged Arc Welding LSAW Steel Pipes Processes
Longitudinal submerged arc welding is a special welding technology used in pipe production. Because of high internal or external pressure, the final product needs high wall thickness.
Considering this, the main applications of pipeline
LSAW Steel Pipes
include oil, natural gas, natural gas, central heating, water supply, sewage treatment and other similar applications.
Steel pipe is a long hollow pipe, which is mainly used to transfer products from one position to another. They are mainly produced by two different manufacturing methods to form welded or seamless pipes. In the two manufacturing methods, the raw steel is first cast into a more feasible raw material (slab, hot slab or flat steel). The hot billets / billets are then drawn into seamless tubes or the edges of flat strips are pressed together and sealed with welds to make tubes.
LSAW Steel Pipes
(longitudinal submerged arc welding) are usually the most economical solution when high wall thickness is required due to high internal or external pressure.
LSAW Steel Pipes
are larger in diameter than ERW (resistance welding), typically from 16 inches (406 mm) to 60 inches (1500 mm). High pressure and low temperature corrosion resistance.
In LSAW pipe rolling mill, the processing is carried out by cold forming heavy carbon steel plate, which is the prefabrication of pipe material on which many pipe properties depend.
LSAW Steel Pipes are
made of unit plate, which is wound in forming or forming machine, welded by double submerged arc welding and expanded in diameter. Wide range of specifications, with good toughness, ductility, uniformity, compactness, etc.
The manufacturing process of longitudinal submerged arc welding (LSAW) pipe is to bend the wide steel plate and weld it from the flat hot rolled coil to the pipe through JCOE and UOE (during the forming process, the plate is like the letter "J", "C", "O" or "U" shape, and then unfold) forming process.
The UOE method for the production of large diameter pipes for longitudinal welding is shown in Figure 1. Firstly, the longitudinal edge of steel plate is chamfered by using carbide milling equipment. The inclined plate is then formed into a U-shape with a U-shaped press, and then into an O-shape with an O-shaped press.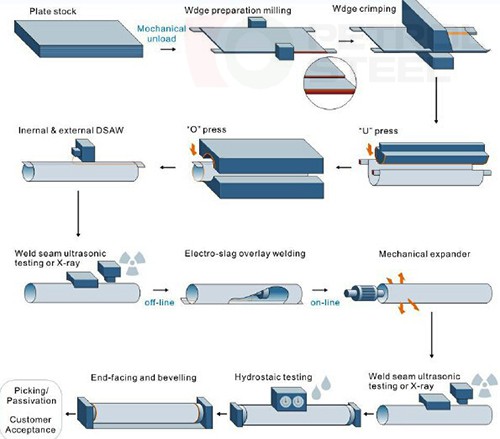 Figure 1: longitudinal seam submerged arc welded (LSAW) pipe with UOE process
Inspection: chemical composition analysis, mechanical properties (ultimate tensile strength, yield strength, elongation), technical properties (flatness test, bending test, blow molding test, impact test), appearance dimension inspection, hydrostatic test, X-ray test. Application of LSAW Steel Pipes: the pipe is mainly used for oil, natural gas, natural gas, central heating, water supply, sewage treatment, low-pressure fluid transmission, etc.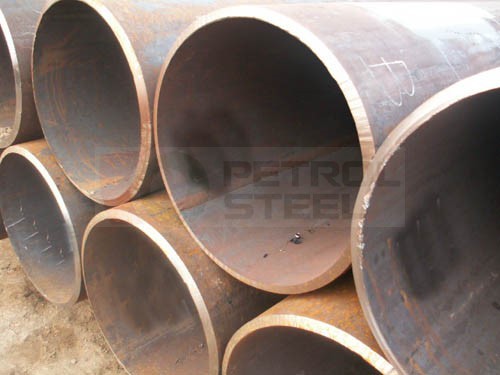 Figure 2: Longitudinal seam Submerged Arc Welded LSAW pipes
Reference
Pipe Manufacture—Longitudinal Submerged ARC Welded Large Diameter Pipe
One of The Kind, Millions of Choices
Superior Quality,
Prompt Delivery,
Favorable Feedback,
All Available in PESCO
Select PESCO, You Will Be Right

Your inquiry would be highly appreciated. We would like to cooperate with you for long terms.

Headquater: A-4F, Vantone Center, A6, Chaowai St., Chaoyang Dist., Beijing, China.
Tel/Fax: +86 10 8599 9168
Whatsapp/Wechat: 0086 159 0035 7871
Email: sales@petrolsteel.com, jackywinn@foxmail.com