Pipe Flanges Dimensions
Pipe Flanges Dimensions
The Pipe Flanges ASME B16.5 have many standard sizes. If the different clients are talking about NPs 6, Class 150, Schedule 40, ASME B16.5 weld neck flange, it goes over the flange as shown in the following figure.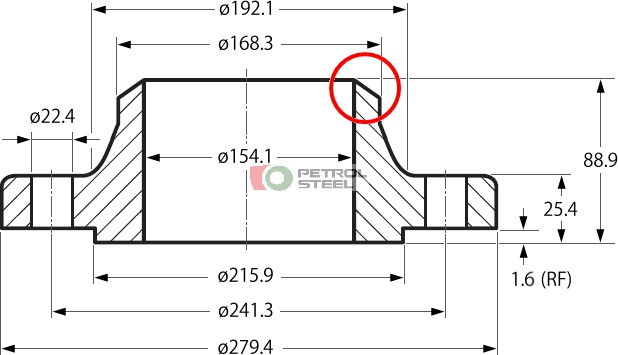 If the Pipe Flanges are ordered, the supplier would like to know the material quality. For example, ASTM A105 is a forged carbon steel flange, while A182 is a forged stainless steel flange.

Therefore, for the correct supplier order, two criteria must be specified:
The upper Pipe Flanges have 8 bolt holes and a 37.5 degree weld bevel (red circle). All dimensions given are in millimeters. It is not necessary to specify a raised face (RF) because ASME B16.5 requires one raised face per flange as standard. Only other designs (RTJ, FF, etc.) shall be specified.

ONE OF THE KIND, MILLIONS OF CHOICES
SUPERIOR QUALITY
PROMPT DELIVERY
FAVORABLE FEEDBACK
ALL AVAILABLE IN PESCO
SELECT PESCO, YOU WILL BE RIGHT

For more info of our Pipe Flanges Dimensions and Specifications, please send us inquiry, you will have quick reply soon.

Headquater: A-4F, Vantone Center, A6, Chaowai St., Chaoyang Dist., Beijing, China.
Tel/Fax: +86 10 8599 9168
Whatsapp/Wechat: 0086 159 0035 7871
Email: sales@petrolsteel.com, jackywinn@foxmail.com