Seamless pipe and tube and the manufacturing process
seamless pipe and tube and the manufacturing process

introduce
seamless pipe and Tube

The main seamless tube manufacturing process appeared at the end of the 19th century. With the expiration of patents and ownership, the various parallel development that were initially pursued became less and less obvious, and their respective formation stages were merged into the new process. Today, state-of-the-art technology has evolved to give priority to the following modern high-performance processes:

The size range of continuous mandrel rolling and pushing process is about 21-178 mm.
A multi stand plug mill (MPM) with a controlled (constrained) floating mandrel rod has a plug mill process size range of approximately. Outside diameter 140 to 406 mm.
The cross roll piercing and pilger rolling processes range in size from about 250 to 660 mm OD.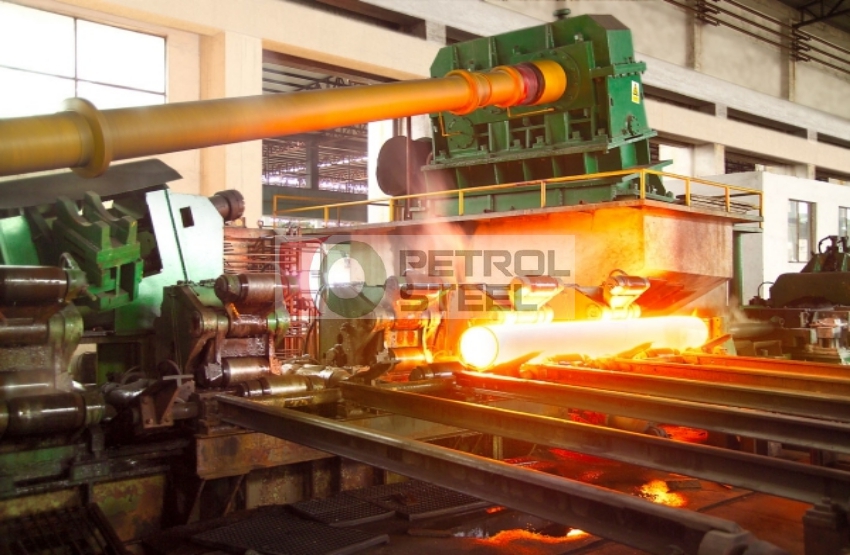 The emergence of rolling mill technology and its development in the first half of the 19th century also foreshadowed the industrial production of pipes and tubes. Initially, the rolled strip is made into a circular cross-section through a funnel device or roller, and then butt welded or lap welded under the same heat (forging welding process).

By the end of this century, the production of Seamless Steel Pipe has been increased rapidly in a relatively short period of time. Despite the use of other welding processes, the continuous development and further improvement of seamless technology led to the almost complete withdrawal of welded pipes from the market. As a result, until the Second World War, seamless pipes had been dominant.

In the following period, the research results of welding technology led to the development of welded pipe, followed by the vigorous development of development work, as well as the wide spread of many pipe welding processes. At present, about two-thirds of the world's steel pipe production is carried out by welding process. However, about a quarter of this number take the form of so-called large-diameter pipeline pipes, whose size range is beyond the scope of seamless pipe and pipe manufacturing economically feasible.
One of The Kind, Millions of Choices
Superior Quality,
Prompt Delivery,
Favorable Feedback,
All Available in PESCO
Select PESCO, You Will Be Right!
Your inquiry would be highly appreciated. We would like to cooperate with you for long terms.

Headquater: A-4F, Vantone Center, A6, Chaowai St., Chaoyang Dist., Beijing, China.
Tel/Fax: +86 10 8599 9168
Whatsapp/Wechat: 0086 159 0035 7871
Email: sales@petrolsteel.com, jackywinn@foxmail.com