2022 Best Incoloy Alloy ODS MA956 bars Manufacturer in China
Incoloy Alloy ODS MA956 bars are with good mechanical strength and excellent resistance to high temperature oxidation and carburization.
As one kind of Dispersion Strengthened Alloys, ODS MA956 bars are very resistant product and ideal for aeromotor and air engines, or Ultra high temperature welding test. It is widely used in axle and parts applications for Ultra high temperature industry. Due to its multi-functionality, it can be found in several other segments, such as making gas-turbine combustion chambers, energy-conversion systems, and applications with rigorous conditions.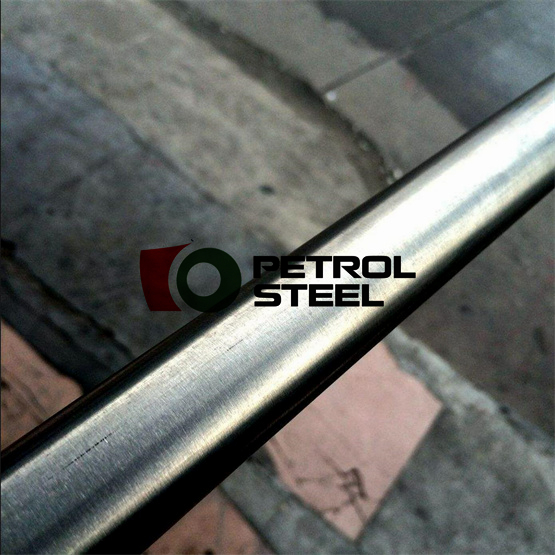 ODS MA956 alloy bars are the iron-based high temperature alloy bars using a unique technology of mechanical alloying that ultra high temperature stability of nanometer Y2O3 particles were dispersed in matrix to achieve dispersion strengthened. Compared to other similar alloys, ODS MA956 barspossess high melting point, low density, low coefficient of linear thermal expansion, outstanding resistance to high temperature oxidation and corrosion, excellent high temperature creep rupture strength,good thermal fatigue properties. Concering ductile-brittle transition phenomenon of coarse structure, fine-grain sheet was desined specially by PETROL STEE CO., LTD.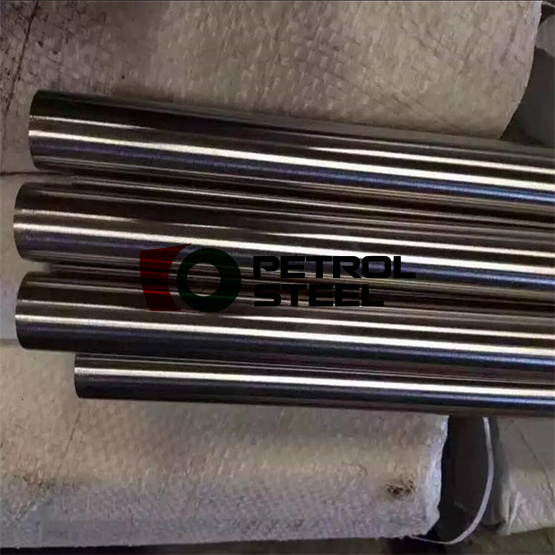 Characteristics of ODS MA956 bars
Incoloy MA956 is mainly used in applications with temperatures up to 1350 °C. The MA956 alloys are normally used at temperatures above 1250°C, where resistance to deformation and rupture is necessary.
The chemical balance allows the nickel steel alloy to present excellent resistance to atmospheres of oxidation, carburization and corrosion. The chemical balance allows these nickel alloys to present excellent resistance to oxidation in fuel atmospheres and in the presence of corrosion.
The distribution of ODS MA956 bars and ODS MA754 flat bars are the base of the pyramid of the Oxide dispersion-strengthened alloy production chains in the world.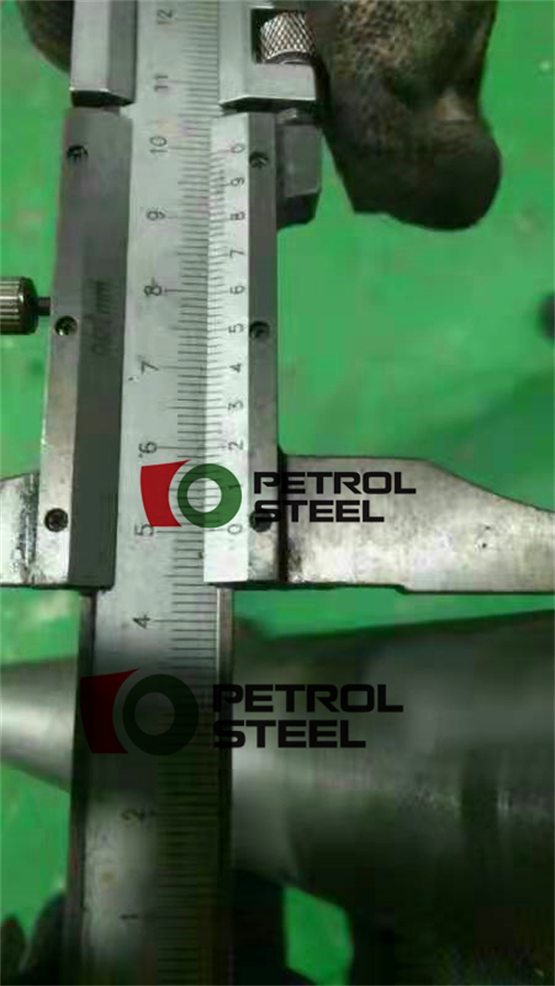 Physical Constants and Thermal Properties
Density: 0.262 lb/in3, 7.25 g/cm3,
Specific Heat: 0.112 Btu/lb·°F, J/kge°C469,
Coefficient of Expansion: 6.25(11.3), 10-6 in/in·°F(μm/m°C), 70-200°F (20-100°C),
Melting Point,(Approximate °F Solidus): 2700°F, 1480°C,
Electrical Resistivity: 788 Ω·circ mil/ft, 1.31μΩ·m
Thermal Conductivity: 76 Btu·in/ft2·h·°F, 10.9W/m·℃
We are proud to collaborate with so many segments and to be part of the global aero industrial economic drive. Our products are raw materials that cannot be lacking in these aero industrial segments.
Why should you buy Incoloy Alloy ODS MA956 bars?
MA956 bars are a popular type of high-quality fine-grained with HIP ( Hot Isostatic Pressing ) alloy bars , which is steel in the form of a full circle with a smooth surface. The product, although it is a rough workpiece for the manufacture of various parts, is divided into various grades, namely: the key parts of the aeromotor and air engines.
high surface density;
strength;
wear resistance;
flexibility and ductility, which only expands the scope of the forged ODS bars.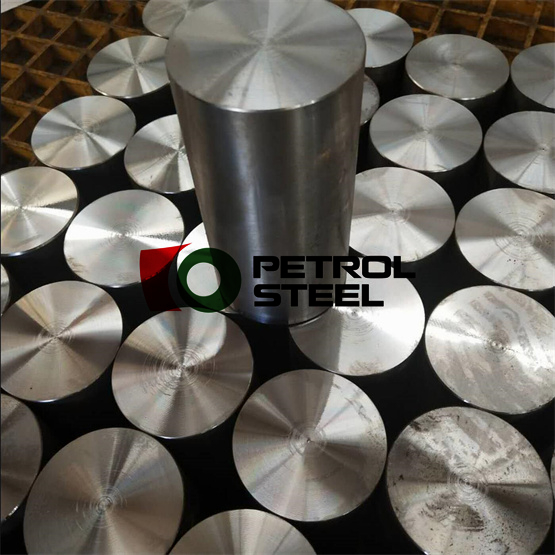 Application features of PETROLSTEEL MA956 bars
PETROL STEEL CO., LTD MA956 bars are used for the manufacture of various products, components and structures used for the guide labyrinth ring of aeroengine in the industry of aircraft and mechanical engineering.
Always Prefer Reliable ODS MA956 bars Supplier
If you are looking for the best ODS MA956 bars, PETROL STEEL CO., LTD is ready to make you very decent offer that you will not be able to refuse.
Scope of application
ODS MA956 bars are used for the formation of round hollow sections and for spare parts for the machine-high temperature field. Often, round timber is purchased for the production of aeroengine guide vanes or for super high temperature welding testing.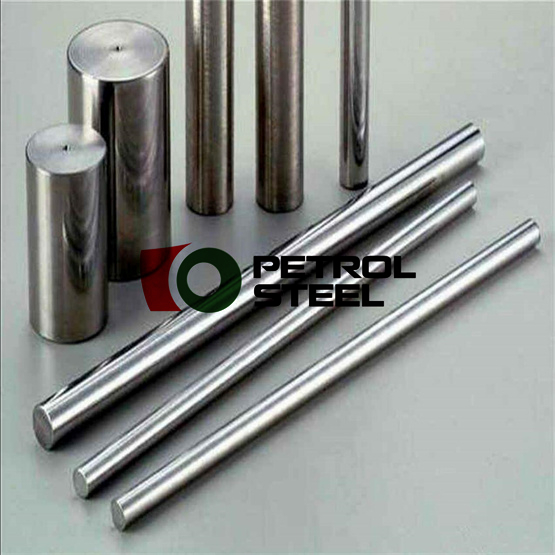 What determines the price of Incoloy Alloy MA956 ODS Steel bars?
First of all, the accuracy and quality of ODS steel bars play a role. The next question that the consumer faces is what are the features in the manufacture of MA956 ODS Steel bars?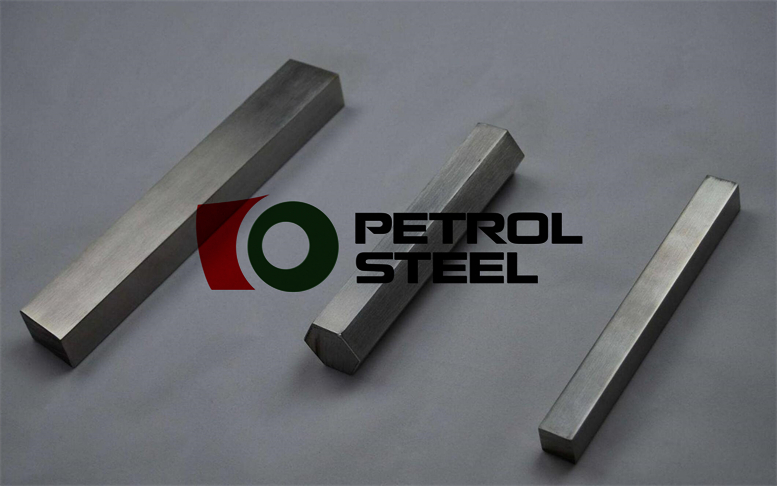 The length of the supplied rolled products in bars:
1.The sheets: 0.8-1.5 mm * 800 mm * 1000 mm, and the delivery condition of our bars is fine-grained with HIP ( Hot Isostatic Pressing ) and Hot Forged.
2.The rods: 12.5 mm* 1,000-3,000 mm / pc, and the Usual Production Schedule: 14mm, 20mm, and 35mm.
Bars are forged from alloy ODS powder metallurgy. Superalloy materials options are presented. However, such differences will have a direct impact on the price of steel round timber.
Alloy MA956 ODS bars product information from PETROL STEEL CO., LTD
Bar Diameter 12.5mm, Length 1-5 meters/piece
Bar Diameter 30mm-90mm, Length 1-5 meters/piece
The sheet thickness is 0.8mm-1.5mm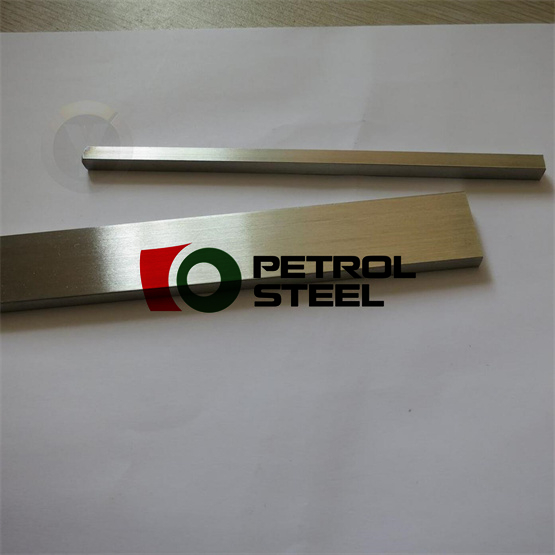 All PETROL STEEL CO., LTD's products have high strength and wear resistance, and they can be used in regions with the super high temperature atmosphere.
ODS steel bars are professionally used in high temperature or aeroengine applications in the manufacturing sector, as it is marketed in precise dimensions, a quality that makes it the preferred choice in the manufacture of various products that require high dimensional accuracy.
In addition, ODS MA956 bars can be made in different sizes and shapes: round, flat, square, among other shapes.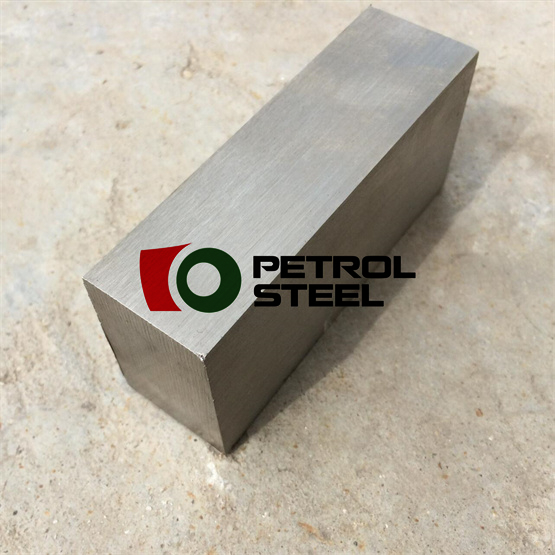 Prominent features of ODS MA956 bars
The ODS MA956 bars have good mechanical strength, in addition to being easy to cut. This type of bar is subjected to the fine-grained with HIP ( Hot Isostatic Pressing ) and hot forged procedure, which has the purpose of prolonging the useful life of the object, especially its ability to withstand oxidation resistance caused by super high temperature , which is largely responsible for the use by entrepreneurs of aero industry.P
As the the support, PETROL STEEL.,LTD provides to its customers, the guarantee of manufacturing with high quality raw materials and fast delivery. A consumer satisfied with the purchase of the ODS MA956 bars can have a lot of savings, as it is a durable resource, which avoids maintenance or replacement costs.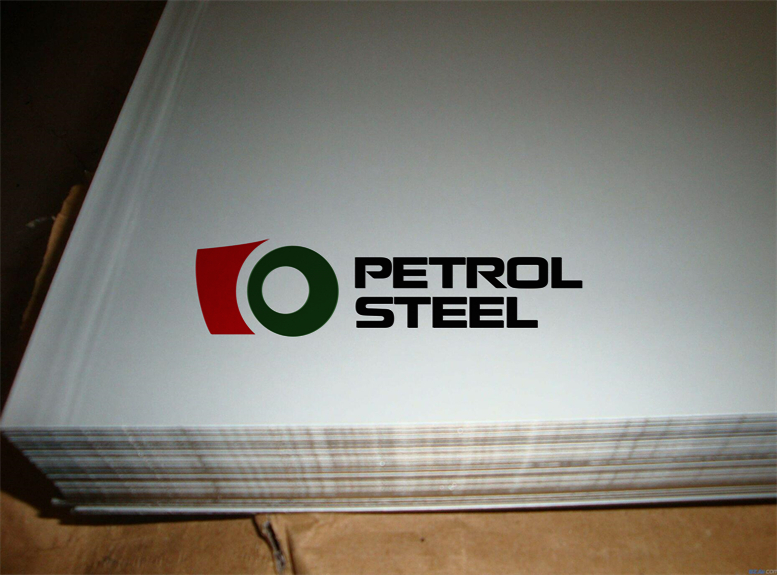 Get an instant quote from us.
MAIN APPLICATIONS OF ODS MA956 bars
This product offers a huge number of advantages, such as: high temperature resistance, oxidation resistance, corrosion resistance, with the great cost-benefit compared to other raw materials.
ODS MA956 bar alloy is an iron-based superalloy that adopts a unique mechanical alloying (MA) process to uniformly disperse nano-scale Y2O3 particles that can remain stable at ultra-high temperature in the matrix to fully realize dispersion strengthening. The alloy has high melting point (1482℃), low specific gravity (7.2g/cm²), low coefficient of linear expansion, outstanding resistance to high temperature oxidation and corrosion (complete oxidation resistance temperature is close to 1400℃), excellent high temperature durability (1100℃, 1000h) Durable strength σ>45MPa), good thermal fatigue and other properties, as a hot-end component that serves in ultra-high temperature, strong oxidation and corrosion, and long-life working environment, its advantages are unmatched by traditional casting and deformed superalloys.
The alloy has both good hot and cold working properties, and can be made into plates, rods, wires, strips, tubes, rings, etc. to meet the needs of various profiles;
a certain cold forming and good hot forming properties can ensure that the alloy is made Components with complex structures to suit a wide range of applications.
The ODS MA956 alloy is a ferritic alloy with a body-centered cubic structure, which has a low-temperature ductile-brittle transition behavior; and the use of ultra-fine oxide dispersion strengthening and high Al content, both fusion welding and brazing lead to a significant decline in high temperature strength.
The low temperature brittleness is significantly increased. These inherent defects limit the wider application of ODS MA956 alloy.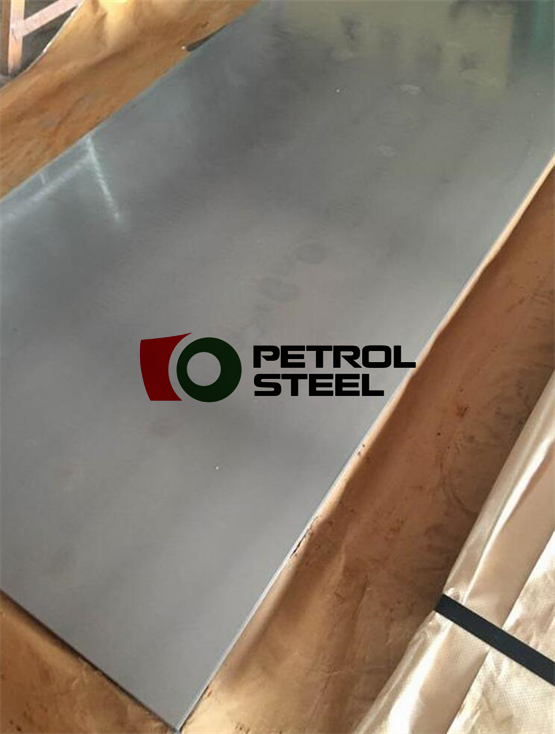 In response to these problems, a lot of research has been carried out in China in recent years. In order to reduce the ductile-brittle transition temperature (DBTT) of the alloy as much as possible, the ODS MA956 bar with fine-grained structure has been specially developed by controlling the process parameters of cold and hot processing in the production process ODS MA956 bars and ODS MA956 sheet.
ODS MA956 bars consist of hot rolled bars, manufactured in a wide variety of gauges and under strict quality control criteria to guarantee the properties of the final product, in addition to promoting greater ease of fitting and adjustment.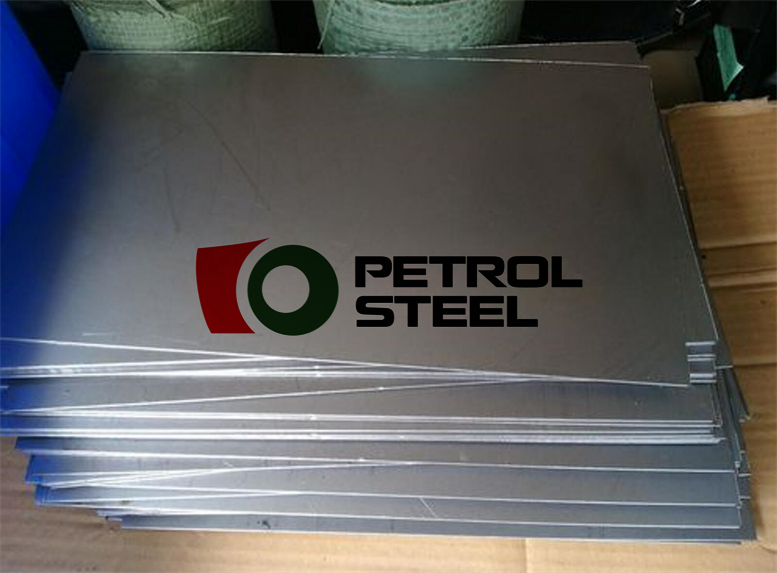 Why PETROL STEEL CO., LTD ODS MA956 bars?
PETROL STEEL CO., LTD is the leading supplier of the Incoloy Alloy MA956 ODS steel from China. We cooperate with wholesale and retail customers.
We operate with wide prominence in the market, as a reference among the main manufacturer of ODS MA 956, ODS MA754 bars products for the industrial high temperature industry sector, in addition to offering complete solutions for the aero equipment industry, and service sectors such as aeroengine combustion chamber, engineering, aeroengine hot end components, high temperature welding testing.